🧶How to support 12 indie makers all at once
We all have our favorites.
Each of us follows lots of different independent dyers and makers. Every day my feed is full of new colors and fibers, each handmade as a true (and often backbreaking) labor of love. Each with its own story of a beautiful, creative human who brought it to life. I try to support as many as I can – even as I realize there's no way I will ever knit it all!
And once a year, something especially extraordinary happens. Each of our upcoming Knit Stars pairs with a dyer to create an exclusive yarn or kit just for their class. All of it culminates in the ultimate reveal as all of the Season's offerings go on sale.
It's a rare opportunity to support 12 of the world's most interesting artists all at once. And just imagine the happy mail possibilities!
🤫 How to get your secret link to shop 🤫
If you're already enrolled in our upcoming Knit Stars Season 8 premiere, you got the secret link to shop on Thursday via email and in your Season 8 Student Portal.
If you're not yet enrolled in Season 8, you can do that here (there's even a handy new pay over time option).
As soon as you enroll, you'll get the secret link to shop. And please do so sooner than later- as these special pre-sale items sell out very quickly each year.
Now that you know the story…may I present the creations made with love by the Star Makers of Season 8… 🥁🥁🥁🥁🥁🥁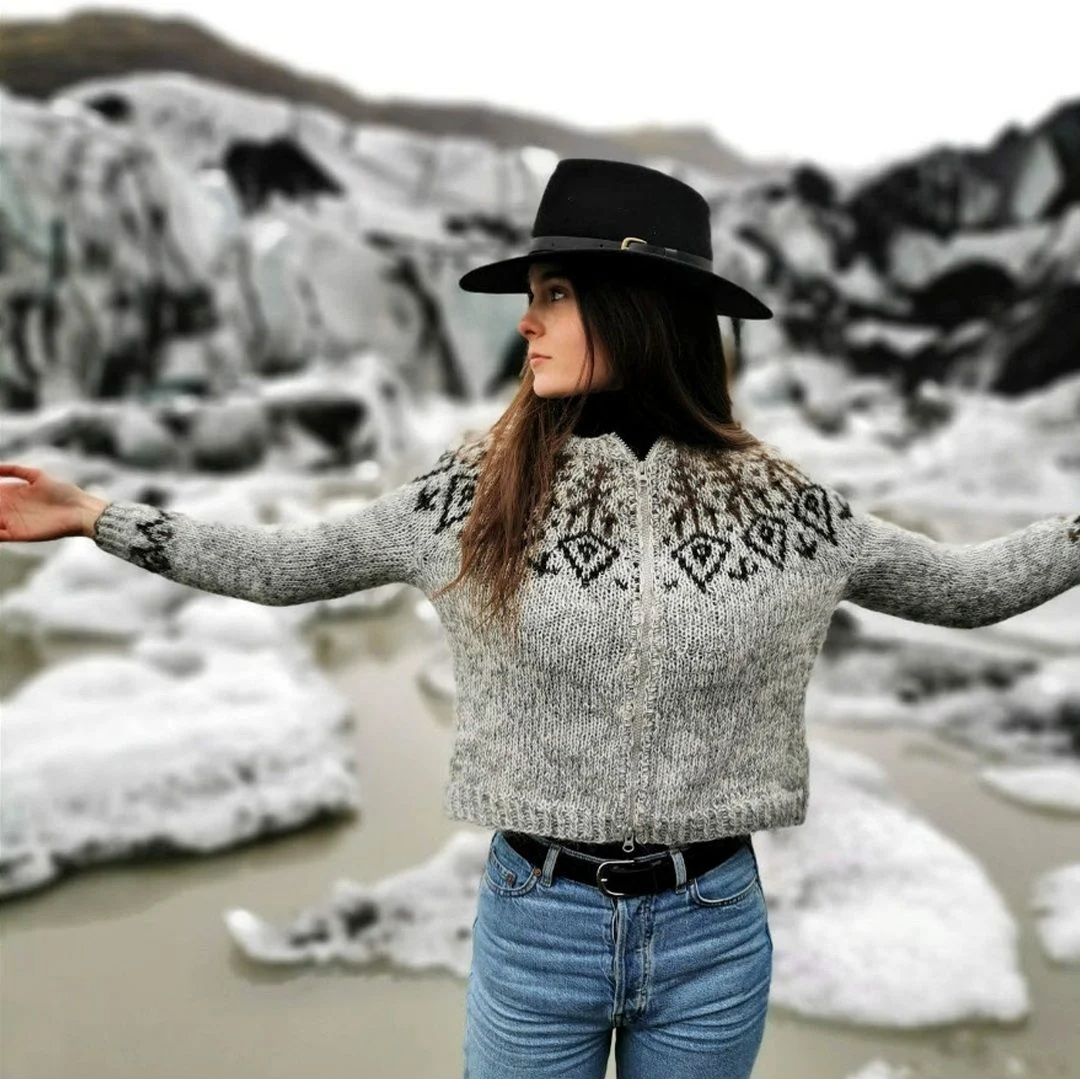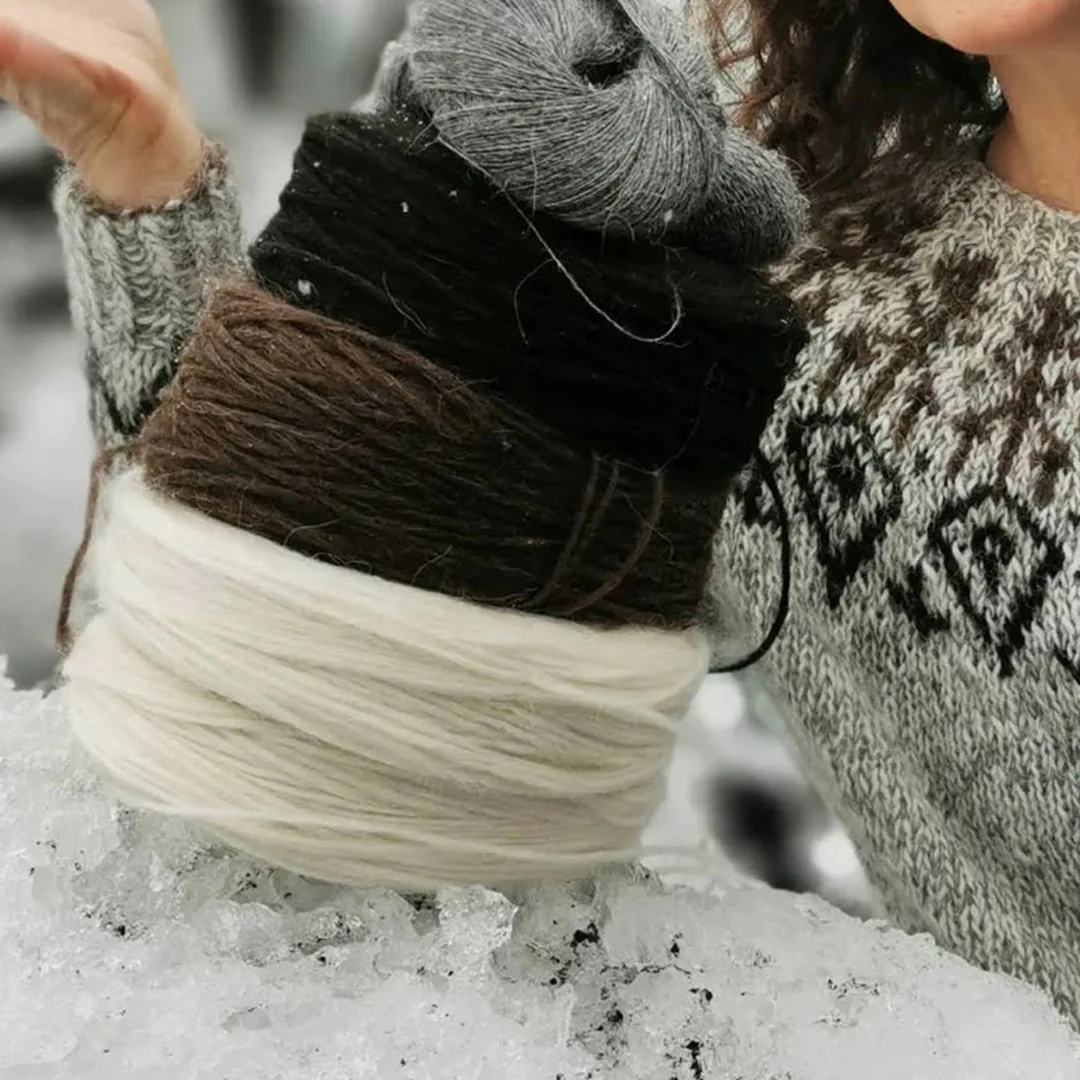 Reykjavík-based designer and author Hélène Magnússon will be using traditional colorwork and motifs in her Season 8 celebration of Icelandic traditions. We are so excited to cast on a super soft, light lopi, cropped cardigan with modern shaping using breed-specific wool that can be found only in Iceland!
Hélène's own Love Story Brand has partnered with two separate Lopi vendors for this wave of sales.  She has carefully selected all of the undyed wool from the same Ístex wool washery in Blönduós. It is washed gently with mild soap and geothermal water and then carded by Ístex.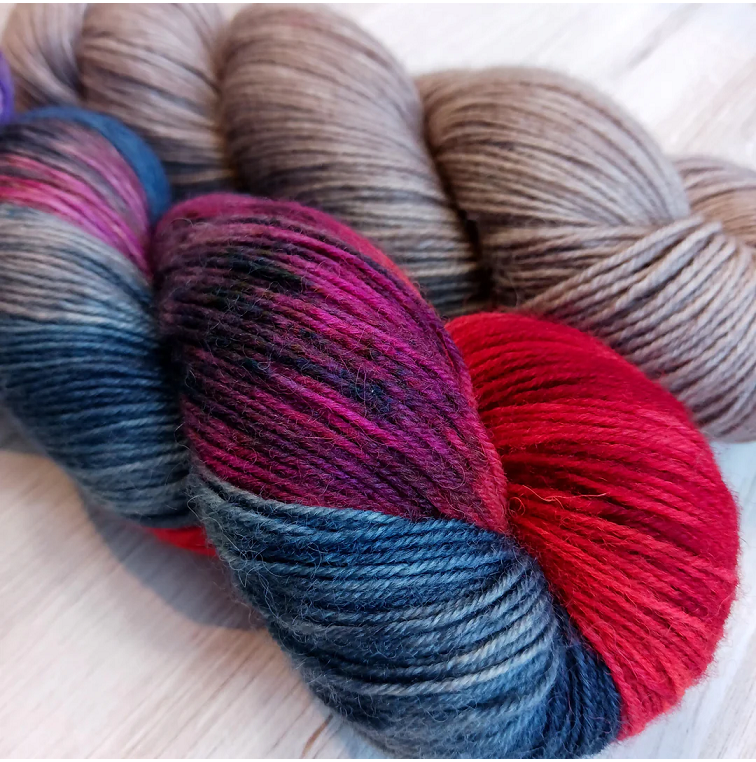 Dawn Barker will be teaching "Assigned Pooling" where different stitches are assigned to the color changes within the skein of yarn. The colorway "Organic Electric Trees" is inspired by the work of Danish Artist Enrik Simonsen, and the Mushroom colorway is the perfect backdrop for the intense color.
Dawn says, "If I had to choose just one base to knit with for the rest of my life, this BFL would be it!" This Fingering base takes the dye like no other base, so colors are strong and vibrant.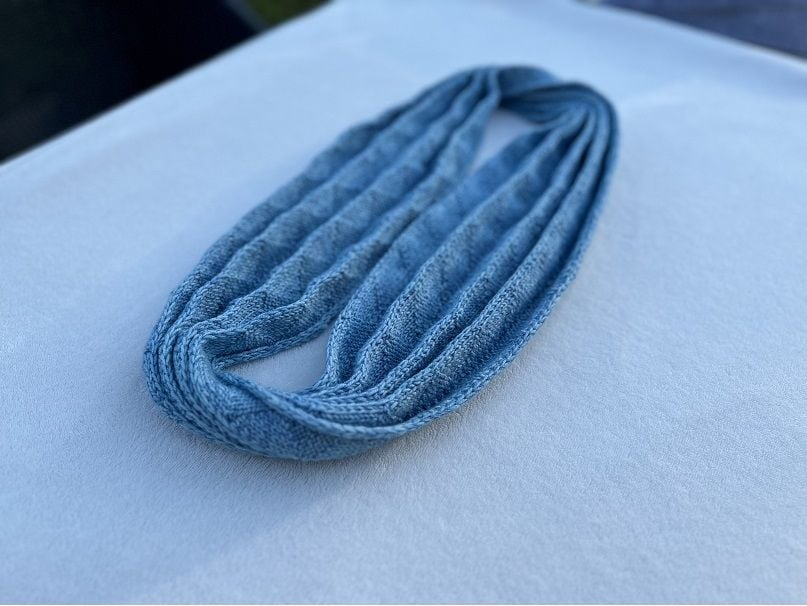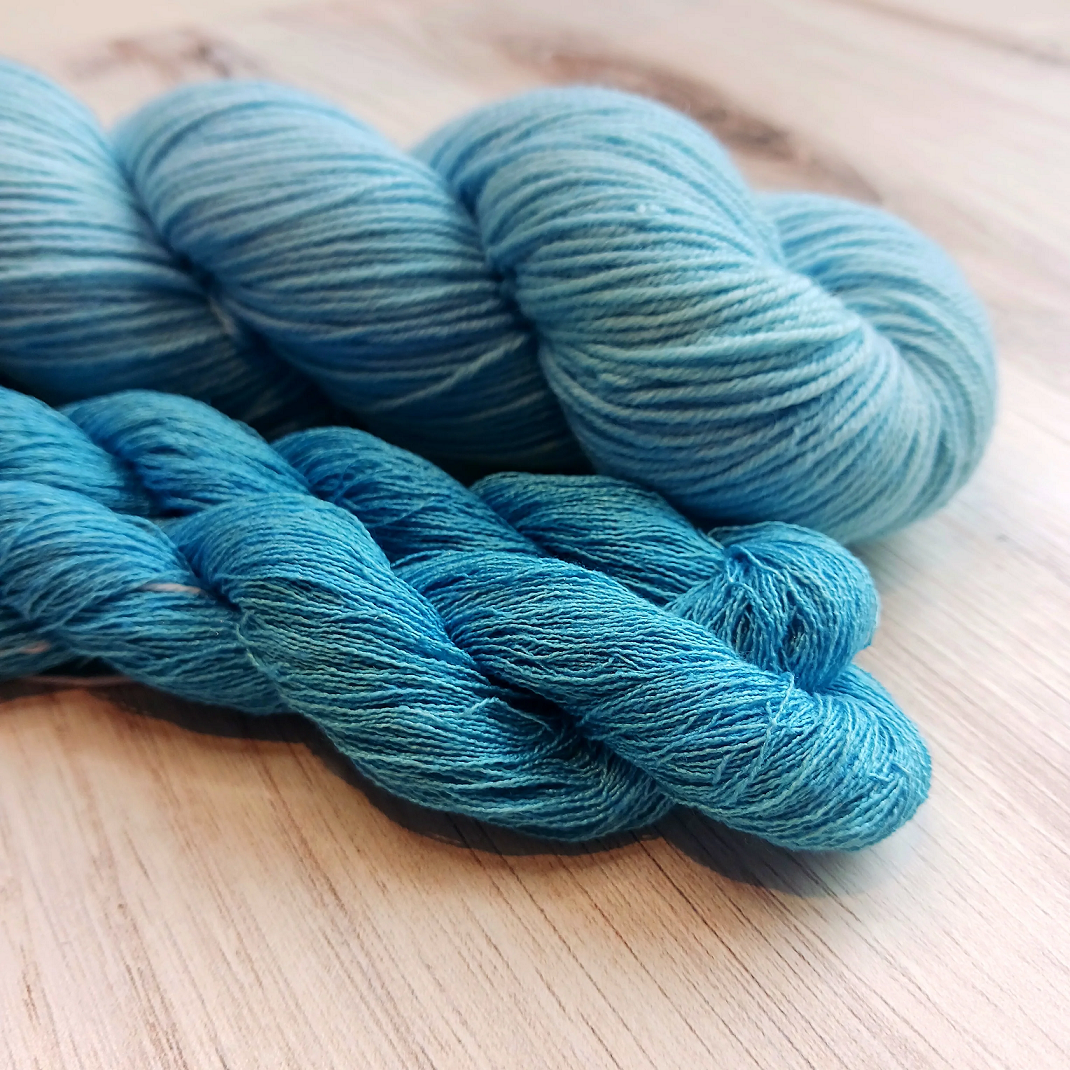 Discover the world of three-dimensional knitwear, developed by the brilliant designer Olga Buraya-Kefelian known as Olgajazzy. Her cowl project adds a unique carry-along that contains stainless steel to add structure and subtle sparkle to the finished design.
Neighborhood Fiber Co.'s Organic Studio Sock and Chromium are intended to be held together in this project. They are both dyed in the Ledavik colorway, are super soft, and the steel gives it a sculptural memory that's great for three-dimensional projects.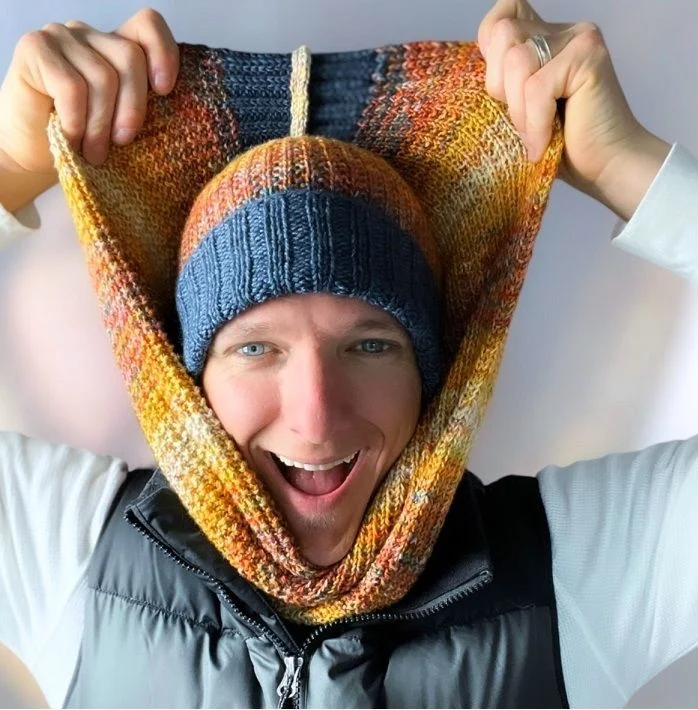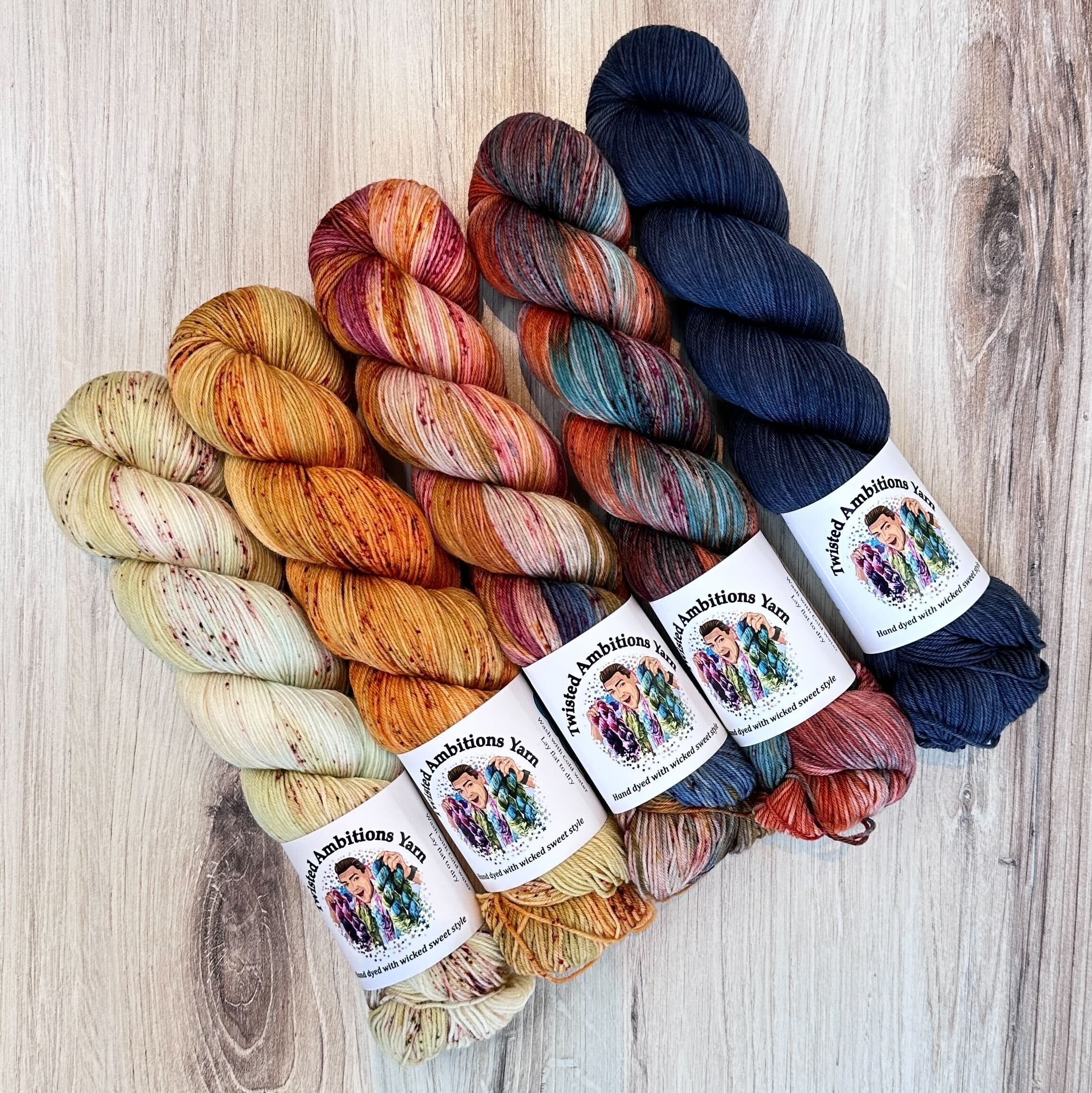 Indie dyer and Season 8 Star Ross Taylor got his start when he was in search of a particular color that didn't exist–so he created it himself! The dyemaster has created five spectacular colorways and two projects (a cowl and hat) to dazzle us this season.
This kit includes 5 skeins of Sweet Sock yarn in custom colorways dyed just for us and includes enough yarn to knit both the double-stranded hat and cowl that Ross will be debuting in his masterclass.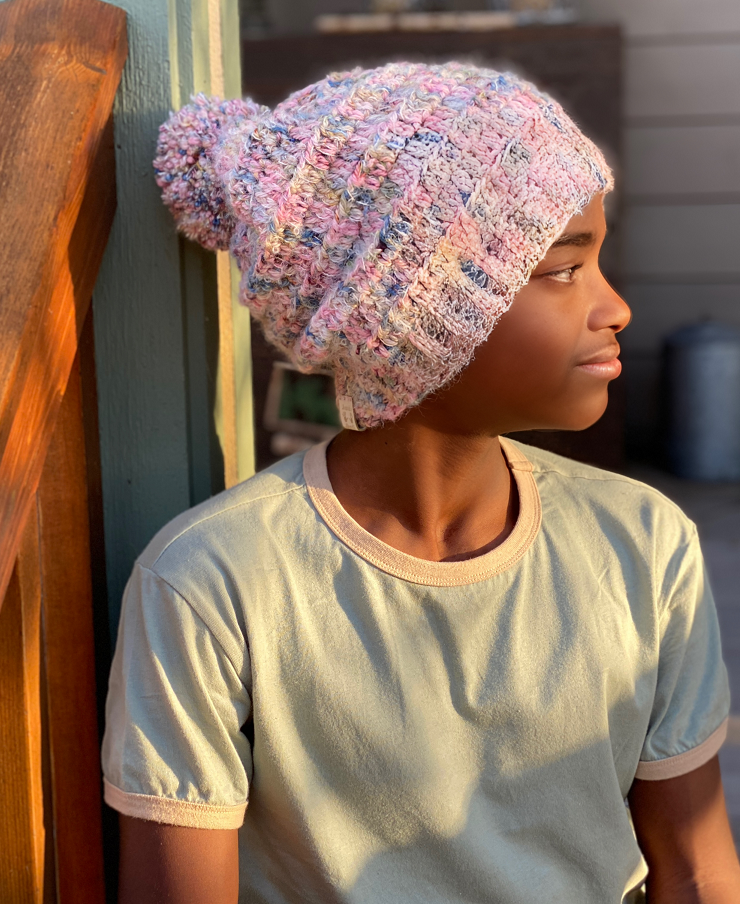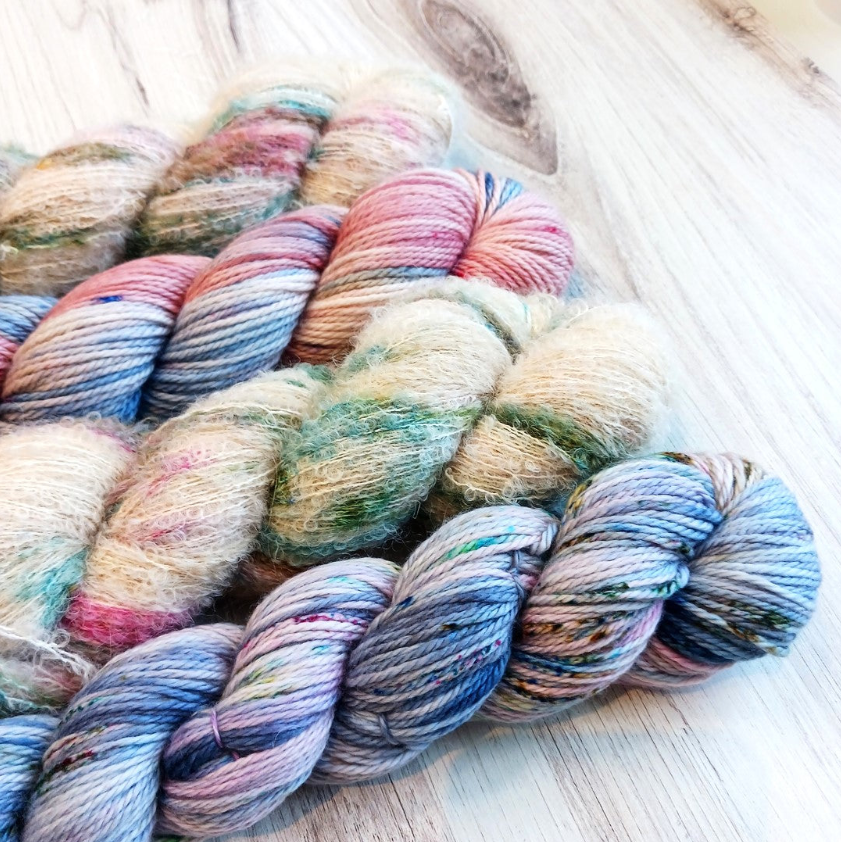 15-year-old crochet prodigy Jonah Larson teamed up with Hedgehog Fibres to create two kits to fashion the hat pattern he will be teaching in his beginning crochet class this season. By combining two complementary yarns, Jonah was able to get the perfect fluffy texture he was looking for.
Hedgehog's Merino Aran is soft and bouncy and takes dye beautifully and the tiny Alpaca boucles are fluffy and have a brushed look when knitted, but do not shed!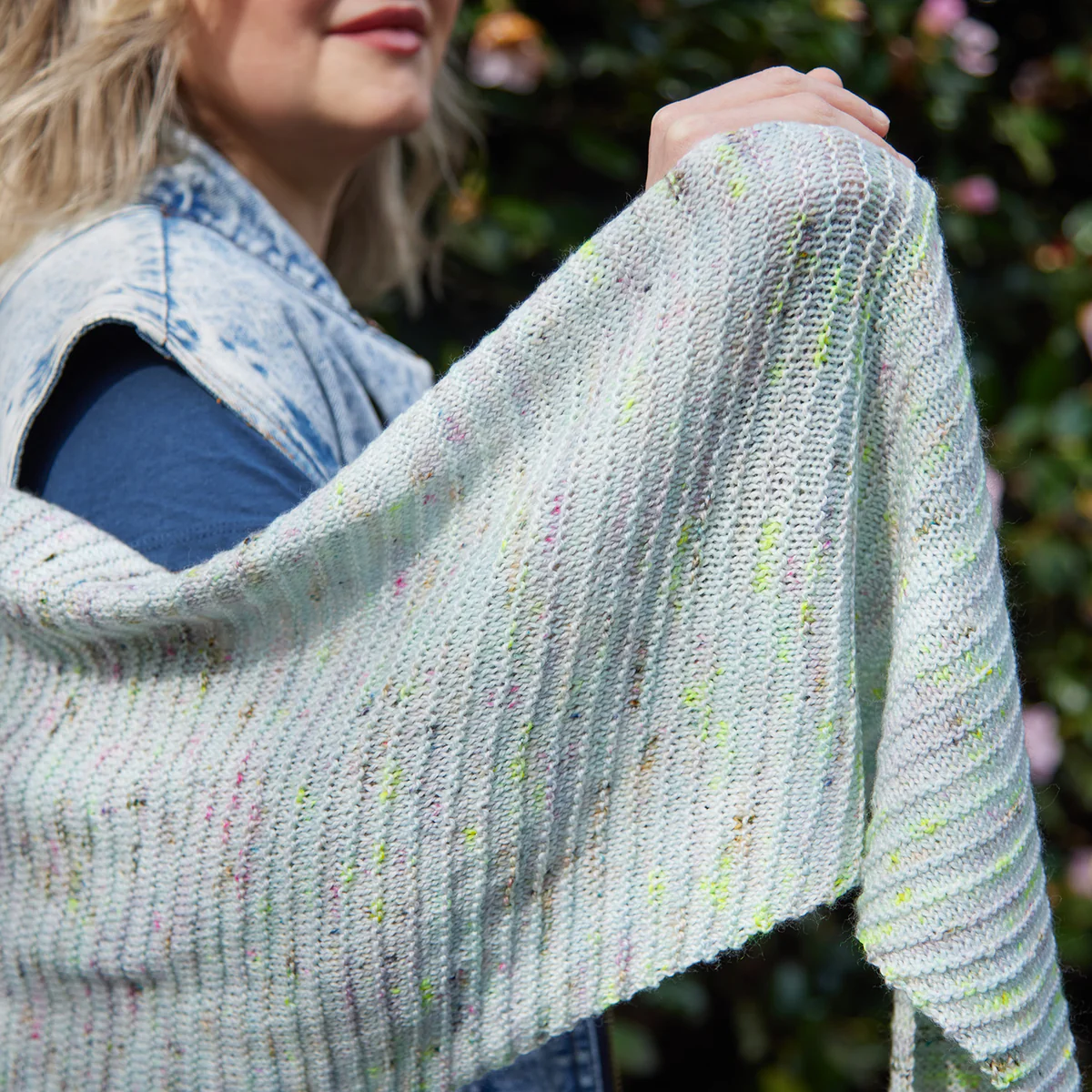 To celebrate Season 8, Beata of Hedgehog Fibers also dyed up a brand-new color on the dreamy Oh So Fine base called "Ice Breaker"
Oh So Fine is 100% cloud-soft 18.5-micron merino, spun into a lofty and supple 2-ply light-fingering weight yarn. This base feels luxurious and decadent and is great for accessories, baby patterns, and anything that requires a soft and delicate hand. Just one skein is perfect for Beata's free pattern called April Scarf, shown above.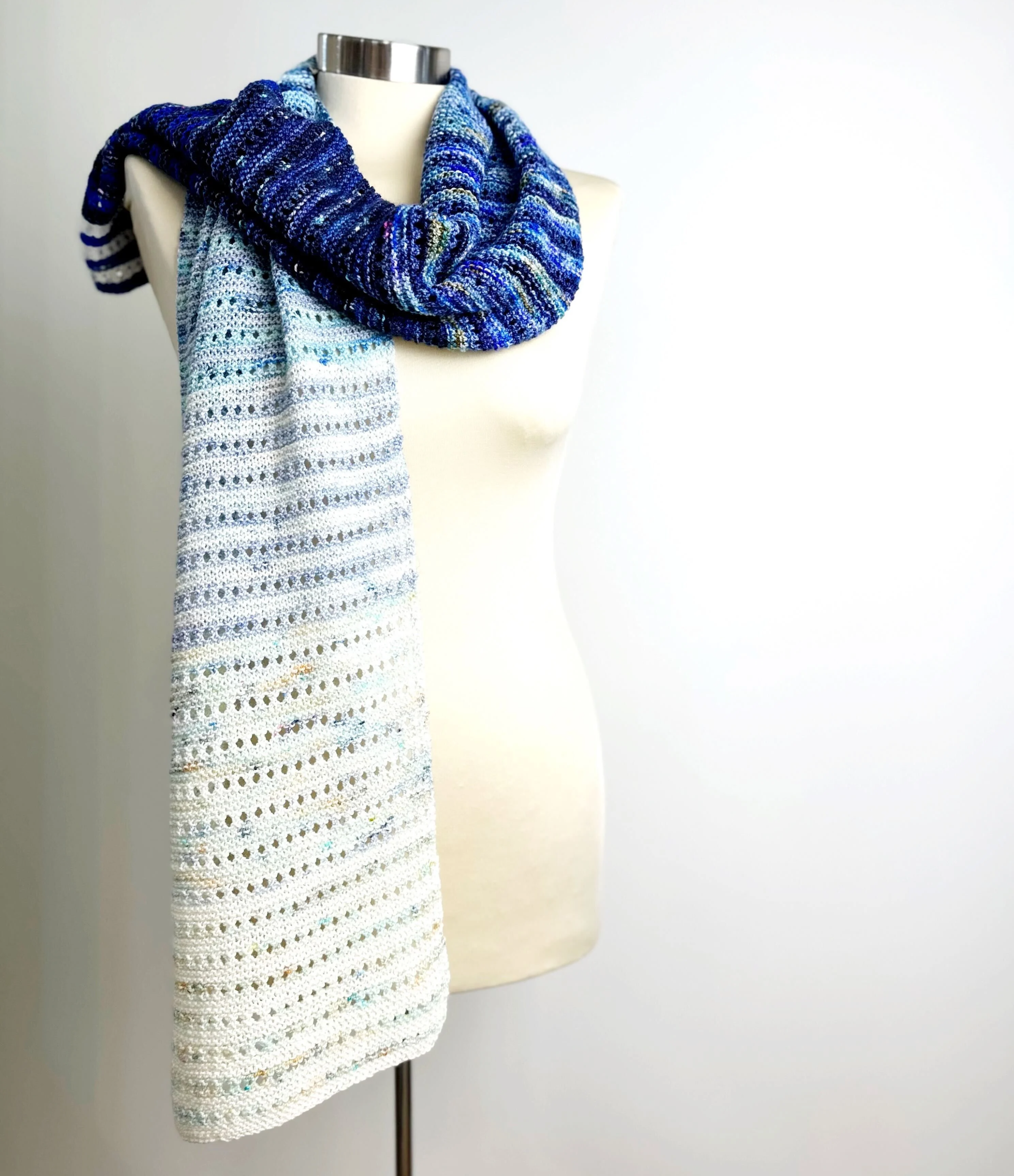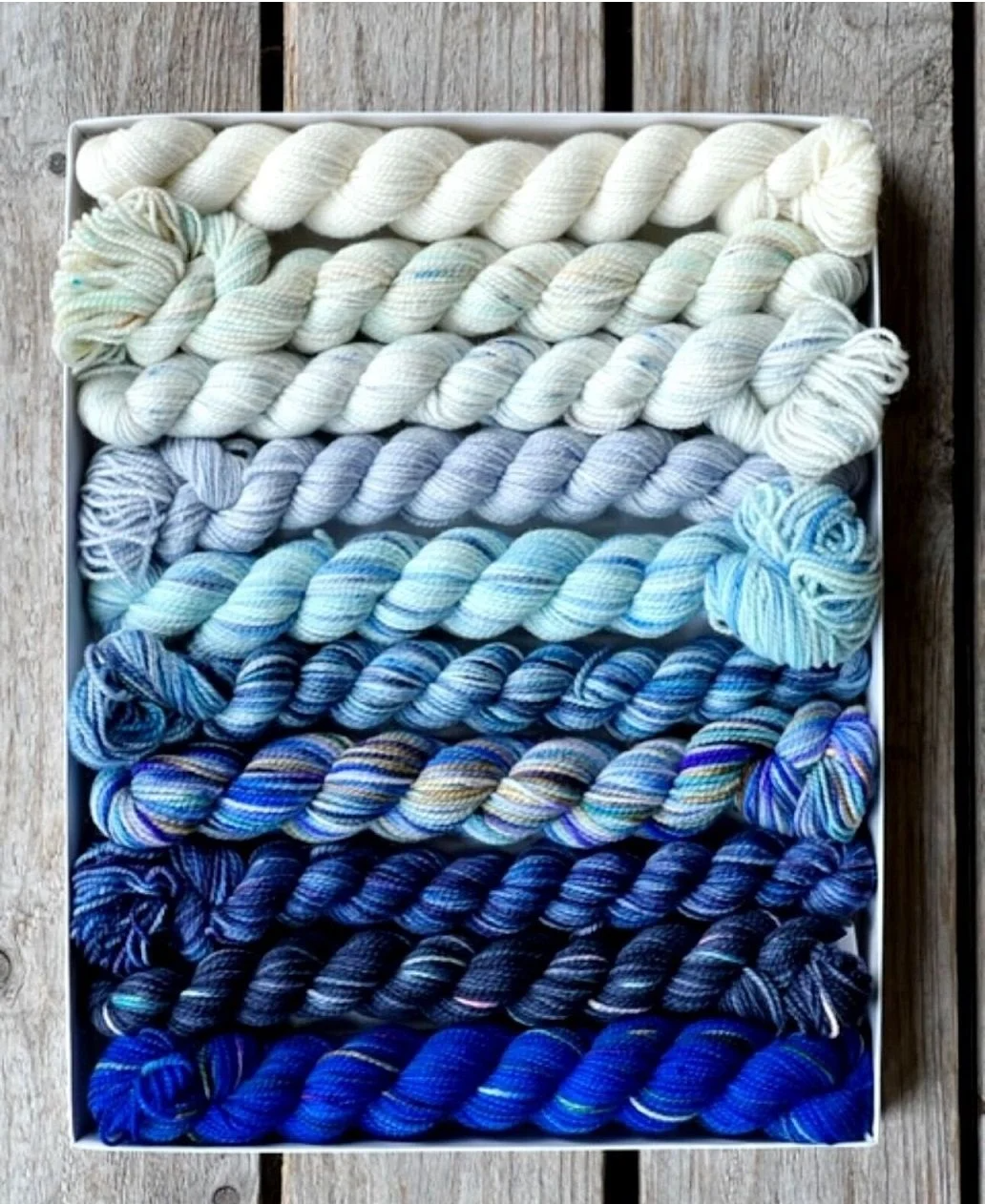 Shelley designed the popular Rising Scarf to be a relaxed, easy pattern that takes full advantage of some really spectacular yarn. This scarf was designed to perfectly use an entire 870-yard Koigu Pencil Box
This year's commemorative Knit Stars Koigu Pencil Box kit is called "Shaken Not Stirred" and includes 10 custom colors of Koigu's famous KPPPM 100% merino wool. This lightweight wool is soft and silky and retains the natural elasticity of merino.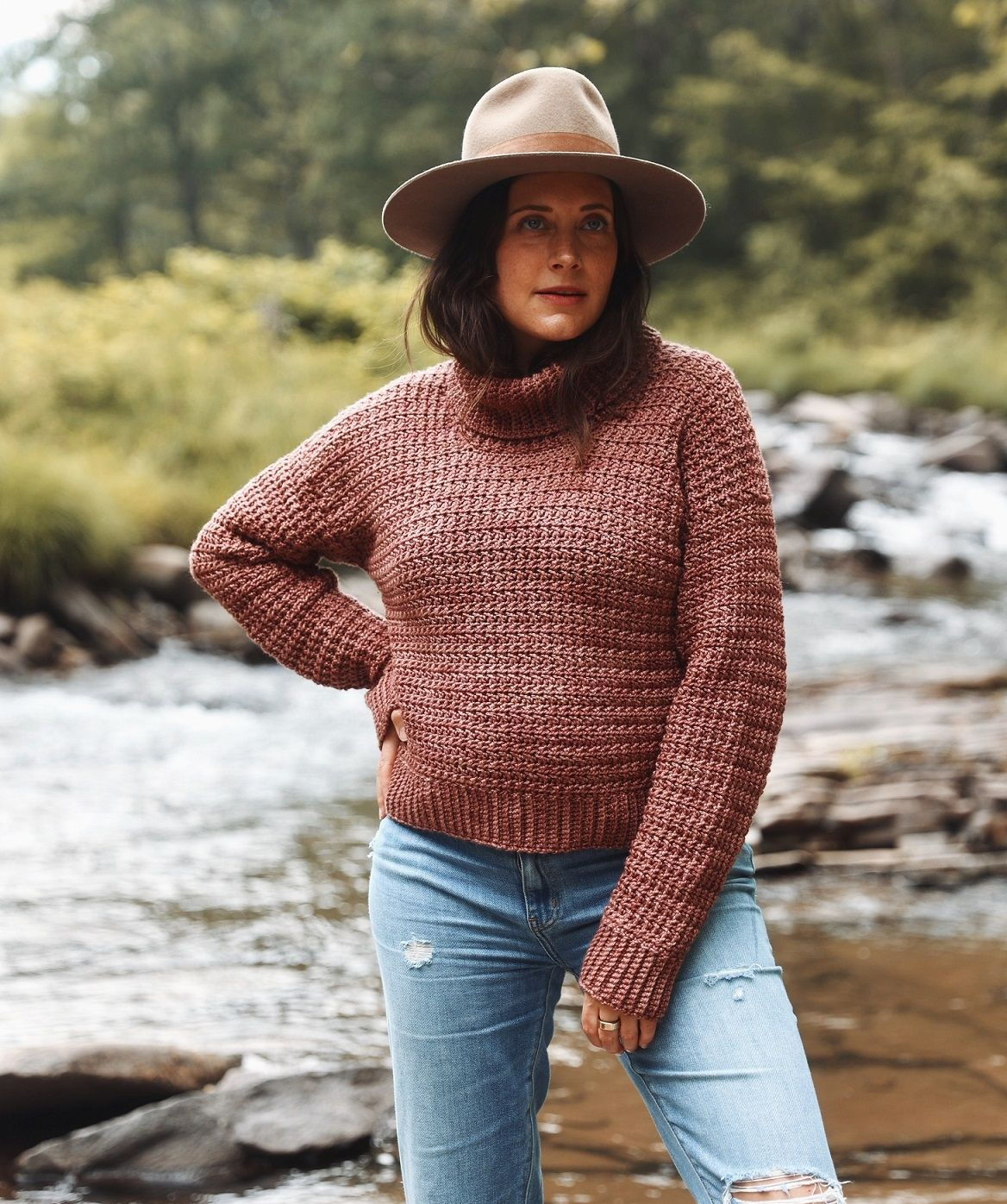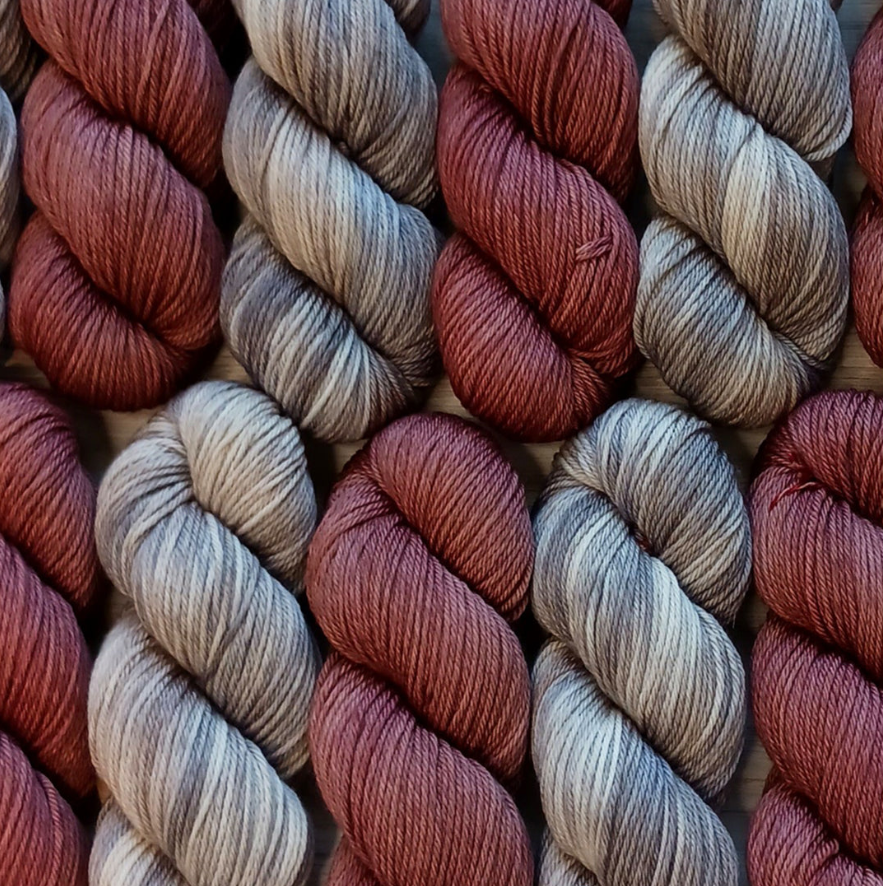 New York-based Season 8 Star Alexandra Travel introduces a genre-bending workshop where we learn how to create an on-trend, exclusive new sweaters for both knitting and crochet. Alexi takes you through it step by step, as you learn to make your own modern yet timeless pieces inspired by the runway.
Sewrella Yarn's Classic Worsted is a 100% superwash merino wool yarn that is known around their studio as the "old favorite," Good friends Ashleigh and Alexi worked together to create two amazing colorways, The Met and Brownstone.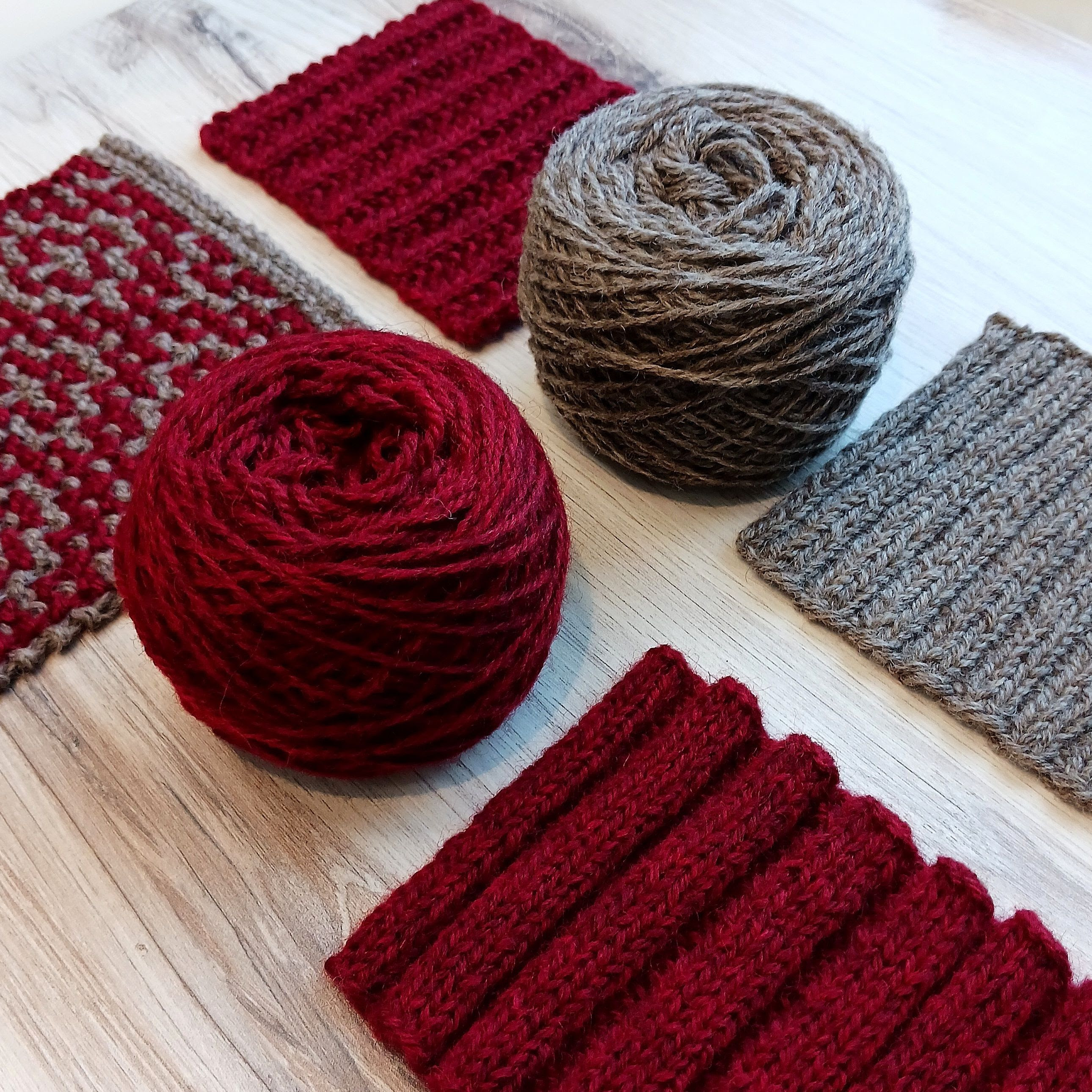 In this "next step" of our original Knit Start program, actor and Season 8 Star Ginnifer Goodwin will teach you practical applications of ribbing, mistake rib, and slipped stitch colorwork to apply to small, meditative projects that can add cozy touches to your home.
Ginny partnered with Why Knot Fibers which specializes in farm-to-needle yarns and fibers. Kat created a rich nature-inspired tonal color they called "Poison Apple" and paired it with a beautiful undyed yarn on their Shetlandia Sport weight base.
There's no one way to knit—and that's especially true for anyone who has any kind of limitation, injury, or disability. Beth Gorishek has partnered with Fairy Godmother Dyeworks for her Season 8 project, the "Born This Way" shawl!
Beth's real-life bestie Meg from Fairy Godmother Dyeworks created two Evolution (gradient) colorways "Born This Way" and "Dee Kay" using this scrumptious blend of cashmere, silk, and merino fingering weight yarn for ultimate color, softness, and shine.
If you can knit or crochet a rectangle, you can transform it into anything – a hat, mitts, or even a garment! Season 8 Star Nancy Ricci teamed up with Kim Dyes Yarn to create simply spectacular colorways showcasing her fingerless glove and cowl project OR Sweater that shares the basics of design math so you can create your own patterns.
Kim's Souffle Bulky is a soft and bouncy 3-ply superwash merino that has a delicious hand with just enough twist to provide excellent stitch definition. And the colorways Kim Dyes crafted for us, "Grit" and "Tenacity", are so rich and unique, we can't wait to cast on!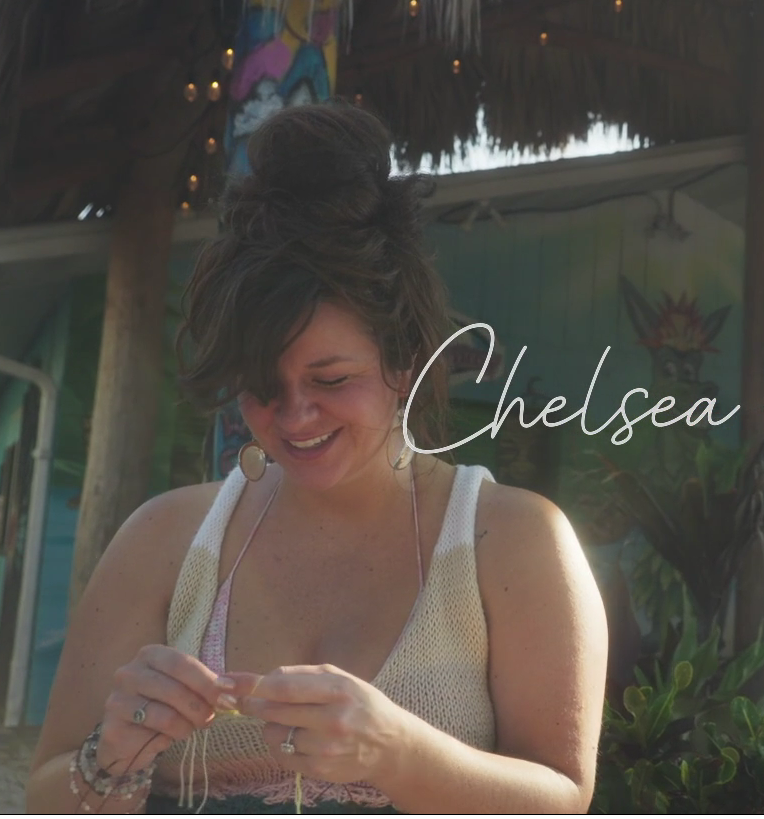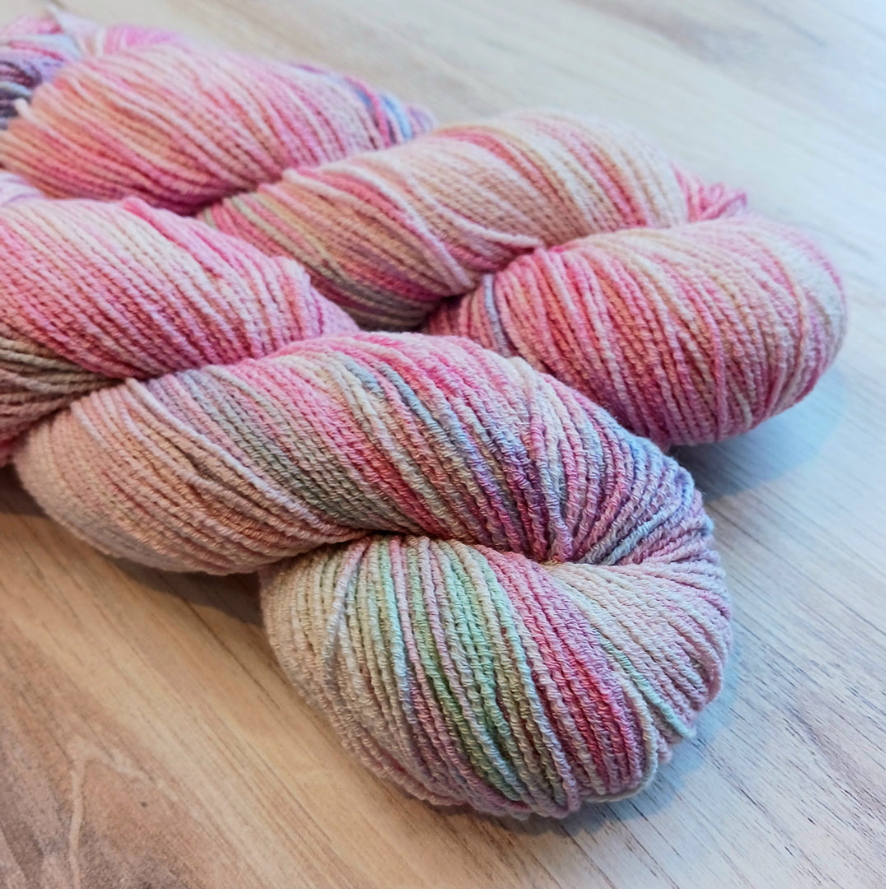 Season 8 Star Chelsea Heranic creates resort wear for knitters and crocheters alike. And her passion for helping others feel comfortable in the garments they create is a hallmark of her brand.
A fitted garment like a bikini calls for a yarn that is colorfast, comfortable with a bit of stretch, and, of course, color! The Vegan Sock from LeRoo Cotton is an eco-friendly blend with plenty of stretch to hold its shape and the Beach Day colorway was dyed just for Knit Stars!  It is Chelsea's go-to Bikini yarn!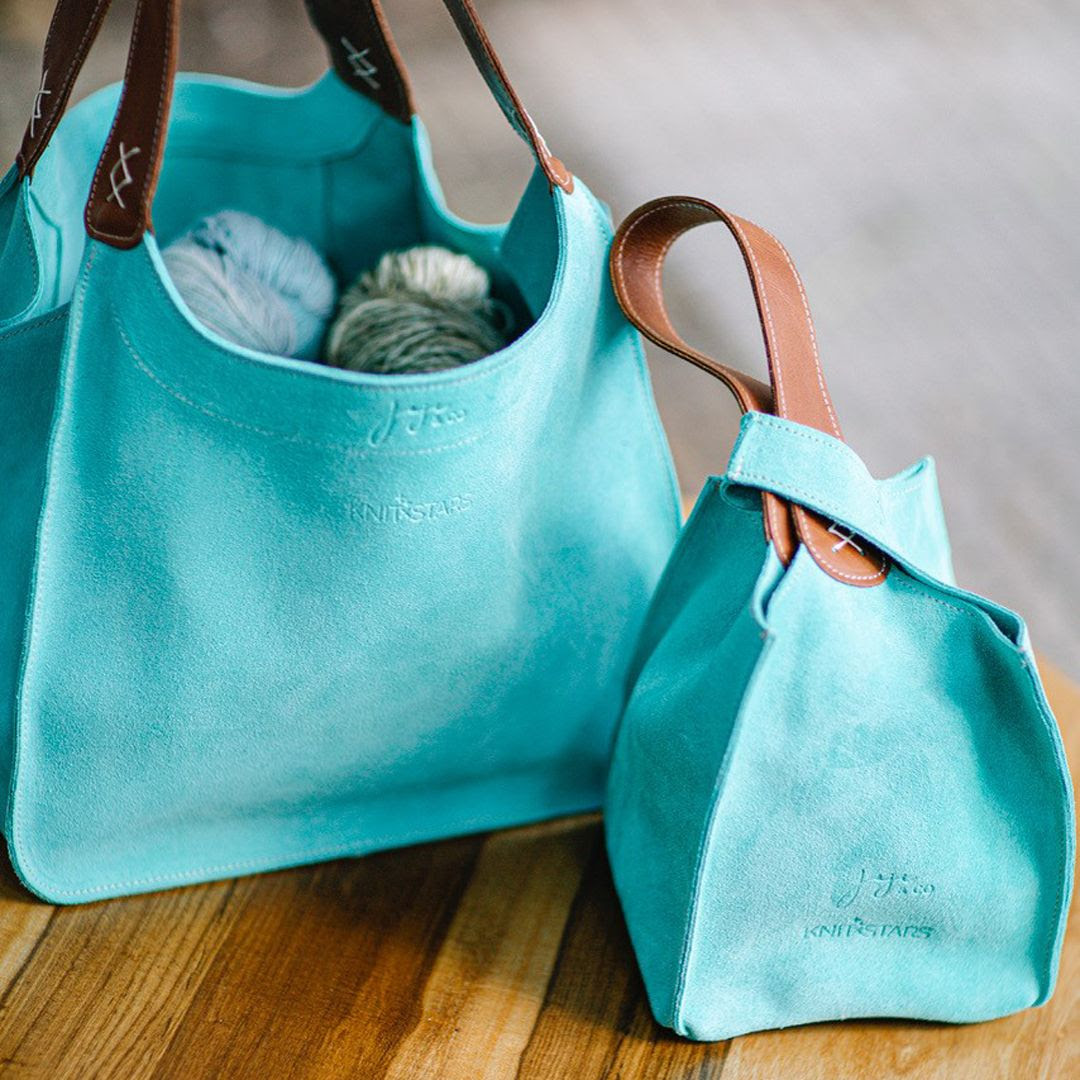 Chances are by the time you read this, they are sold out…but you never know! Joji Locatelli and her amazing team at Joji + Co created both a Santa Cruz and Mini Santa Cruz bag, each subtly embossed with the Knit Stars logo and handmade by women in Argentina, in The. Softest. Suede. Everrrrrrrrr… A true collector's item!
Reminder, be sure you're signed up for Season 8 before the cart closes this week! Happy shopping!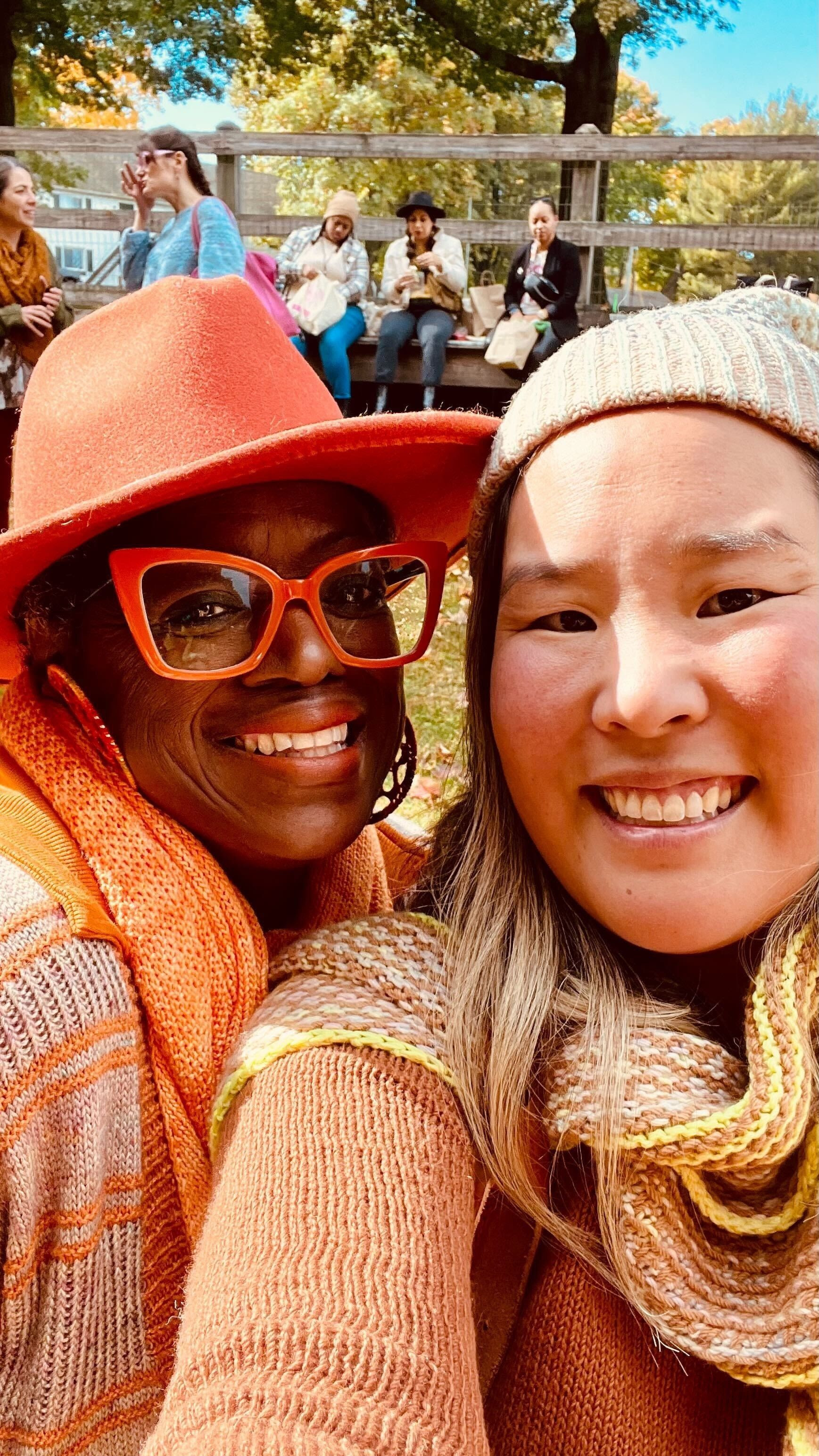 Squeeeeeeeee it's my first Rhinebeck, y'all!
If you happen to be attending the fabled festival this coming weekend, please make a point to join me (Shelley), GG, Sunnie, Louis and likely a slew of other Stars on the hill at 11am Sunday. We'll have fun Season 8 sticker sheets to hand out, while they last.
And I think I may actually escape from sleeve island and wear my Balloon Cardi as my first Rhinebeck Sweater.
SO EXCITED!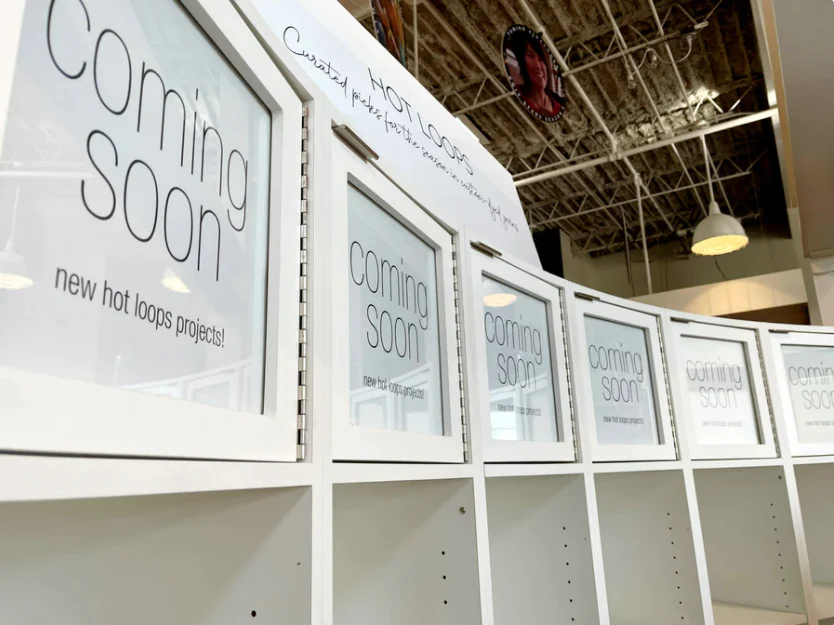 Do you have your Hot Loops ticket yet?
On Saturday, November 4th we'll reveal our all-new Hot Loops wall, featuring a whole new, exclusive palette created just for us by the one and only Ross Taylor of Twisted Ambitions Yarn.
And since Ross is one of this year's Knit Stars teachers, we thought it would be extra-fun to feature designs by our other Season 8 Stars, with an emphasis on quick, gift-able projects.
The Knit Stars team are busy bees right now, knitting and crocheting up the designs in every spare moment (yep, there might be knitting going on during our zoom meetings! 😆)
We'll reveal the whole new wall of yarn, models and patterns on November 4th starting at 7pm in a big worldwide virtual party. It's free to attend but you've gotta register.
Sign up here and save the date on your calendar!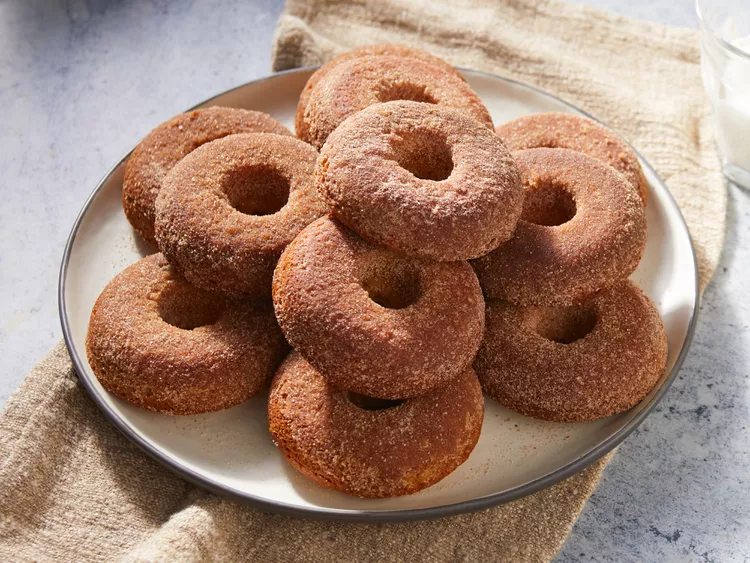 Cider Donuts
Contrary to what you would think…when I tell people I'm going to Rhinebeck for the first time, the #1 comment is NOT "What sweater are you wearing?" It's actually "make sure to eat a cider doughnut!" Curious, I went looking for a recipe and found this healthier version on AllRecipes for you to try at home. So even if you can't make it to "the hill" to hang out with us, you can enjoy a taste of Rhinebeck at home, in sugary solidarity. ❤️
Ingredients
2 cups fresh apple cider
2 cups all-purpose flour
¾ teaspoon baking powder
¾ teaspoon baking soda
¼ teaspoon fine salt
1 teaspoon ground cinnamon
1 pinch ground cardamom
1 pinch freshly grated nutmeg
½ cup white sugar
½ cup packed brown sugar
½ cup warm milk
6 tablespoons unsalted butter, melted, divided
¾ teaspoon vanilla extract
1 large egg
Topping
1 cup white sugar, or as needed
1 tablespoon ground cinnamon, or as needed
Instructions 
Preheat the oven to 375 degrees F (190 degrees C). Butter two 6-cup donut pans.
Pour apple cider into a saucepan and place over medium heat. Bring to a simmer and let it cook, watching carefully, until the cider is reduced to 1/2 cup. If it reduces too much, add enough water to make 1/2 cup. Set aside until needed.
Add flour, baking powder, baking soda, salt, 1 teaspoon cinnamon, cardamom, and nutmeg to a large bowl. Mix with a whisk until combined and set aside until needed.
Whisk 1/2 cup white sugar, brown sugar, milk, 2 tablespoons melted butter, vanilla extract, and egg together in another bowl until combined. Add the apple cider reduction and the dry ingredients. Whisk together to form a slightly thick batter; do not overmix.
Spoon or pipe the batter into the prepared donut pans, filling them about 3/4 of the way up.
Bake in the center of the preheated oven until the tops are lightly browned, and the donuts spring back slightly to the touch, 10 to 12 minutes. Let cool for 10 minutes in the pans before removing to a sheet pan lined with a silicone baking mat. Cut out any donut holes as necessary.
If desired, while still slightly warm, brush the donuts lightly with remaining melted butter.
Mix 1 cup white sugar and 1 tablespoon cinnamon together for the topping in a shallow dish; toss in donuts to coat. Let cool completely before serving.
|
Corinne: "Hello?" Me: "Hi Corinne! Am I pronouncing ...
Read More

→
|
Corinne: "Hello?" Me: "Hi Corinne! Am I pronouncing ...
Read More

→