🧶Jasmina's unforgettable story
Have you ever had such a magical experience, you were afraid to share it, for fear the bubble might pop and you'd realize it was all a dream?
That's what my first Rhinebeck felt like. I've put off writing this week's newsletter because I just wanted to swim in the magic a little bit longer.
But now I've had a bit of time to process why it was all so magical, and I'm ready to spill it.
First off, I can report with 100% certainty that the cider donuts were amazing. Here's the exact moment I discovered this.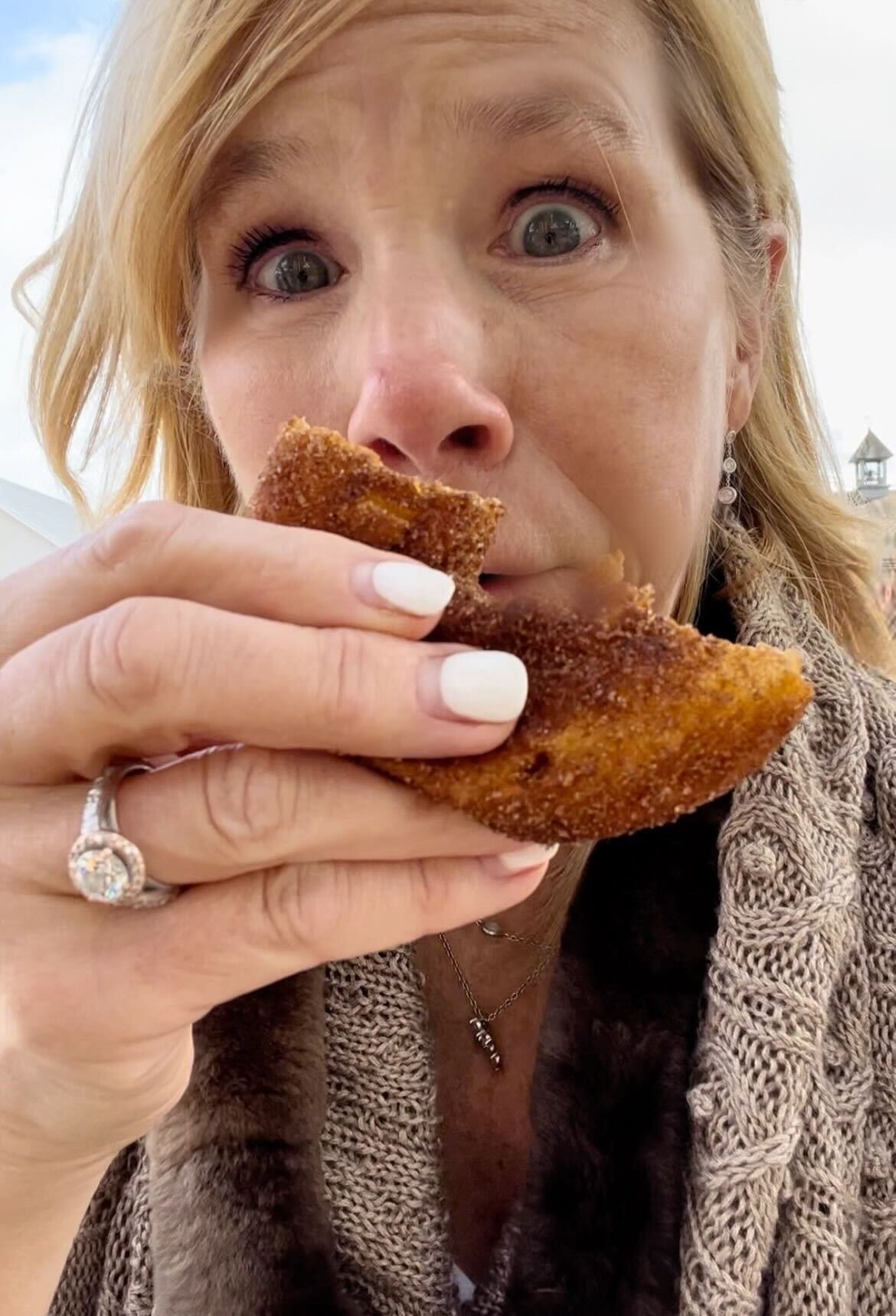 But what was far, far more amazing was what happened in the donut line (more on that in a sec).
And as my dear friend GG likes to say, it's the people for me.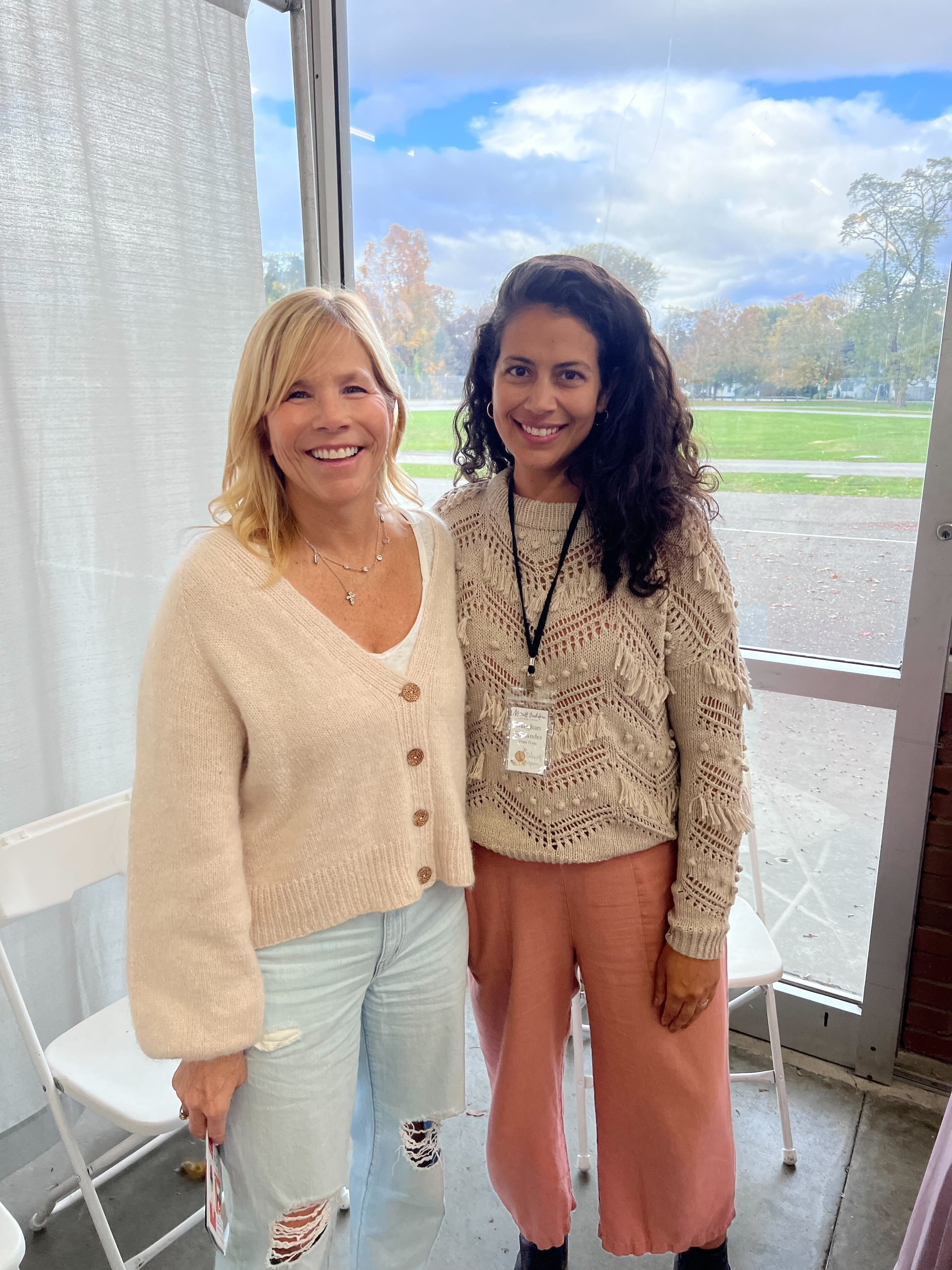 It was meeting a bunch of my dear Knit Stars friends in real life for the very first time. Including Meghan Fernandes of Pom Pom Magazine, who (fun fact) was the very first Knit Star ever to be filmed…and nine months pregnant…and in the 100-plus-degree Austin summer heat!
And reconnecting with other, more recent Knit Stars, like Mieka John from Season 7…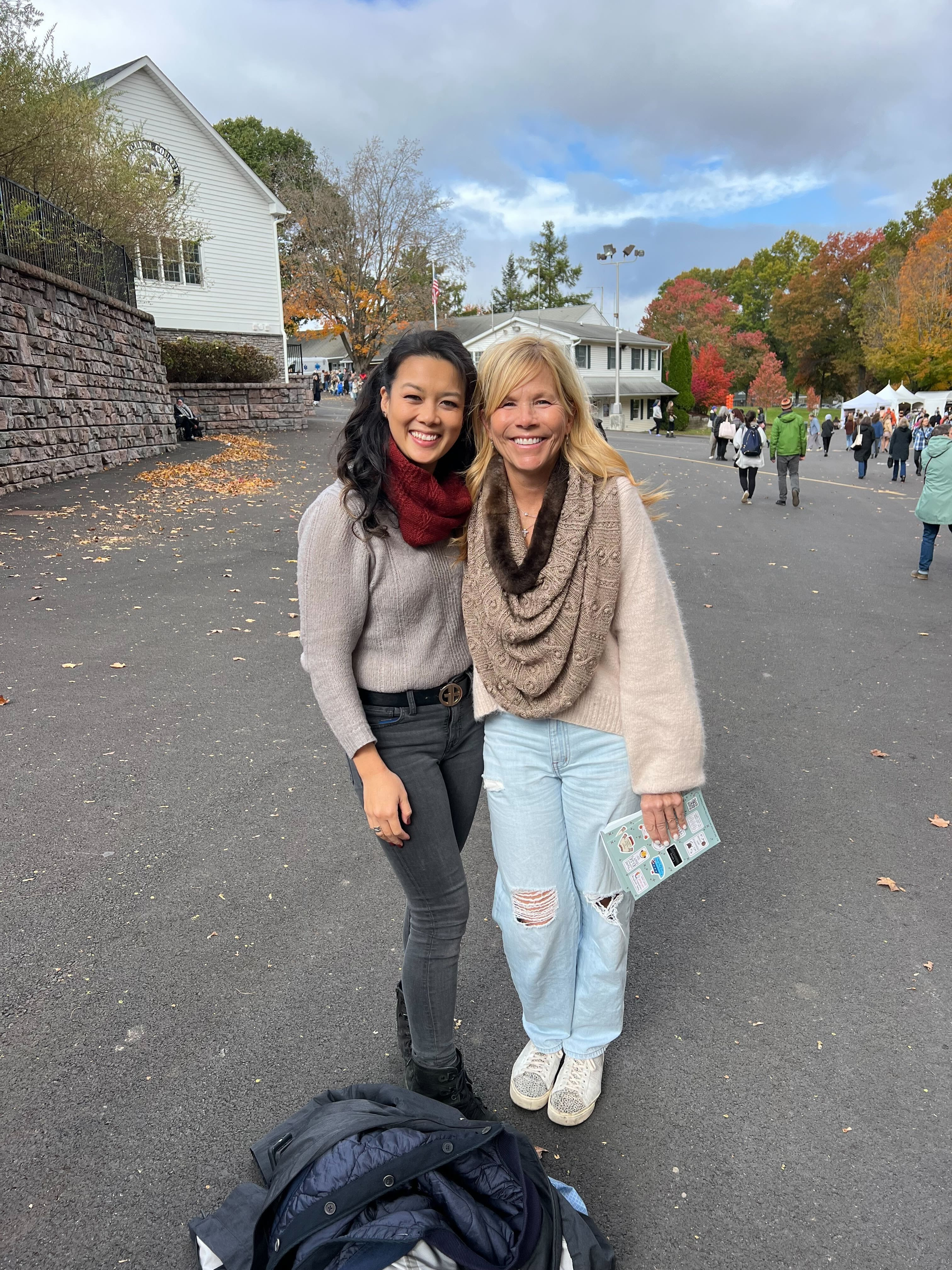 We had an amazing Knit Stars meet-up on "the Hill" (after about an hour of me panicking, unable to find "the Hill" since, pro tip, it turns out to be the least hill-like area of a huge expanse that includes many larger hills).
During the meetup, I made the first-ever Knit Stars proposal (but you'll have to wait 'til Season 9 to find out who it was! 🙃)
But the best part by far was connecting with all the Knit Stars fans who came up to me and told me how Knit Stars has changed their lives.
Every story was a little bit different. Some were All Stars wearing amazing sweaters "I never could have made without Knit Stars." Others were Yarniverse members who said "keep going, never be afraid to stop innovating." Others were yarn dyers and designers who thanked us for working to "lift all the boats." ❤️
But the story that hit a little differently than all the rest was Jasmina's.
By pure chance, Jasmina and her husband ended up in the cider donut line right in front of me and Hot Luke. We were in this line about half an hour, so we had time to get to know each other.
Turns out, Jasmina lost her beautiful, sweet, funny, brilliant friend Debbie this past year. Debbie was Jasmina's knitting bestie. They planned all their projects together, traveled together, celebrated each other's finished makes together. Debbie was Jasmina's yarn community.
When Debbie passed, she "left mountains of yarn," Jasmina said. "She did her mighty part to keep the yarn economy booming."
So first, Jasi finished out all of her friend's works in progress and gifted them to their intended recipients. Then, she held a sock KAL with all of Debbie's friends knitting a special skein of yarn from her stash (an idea from the Yarn Harlot, Stephanie Pearl-McPhee herself!). Jasi even organized all the remaining stash and invited their closest friends over to give all those skeins good new homes.
But still, there was a huge hole in Jasi's heart. So what did she do?
She decided to gift herself her first-ever Knit Stars Masterclass Season…our upcoming Season 8 that starts November 1.
"I've wanted to join in for years but just never got around to it," Jasi said. "Now Knit Stars will be my community."
😭😭😭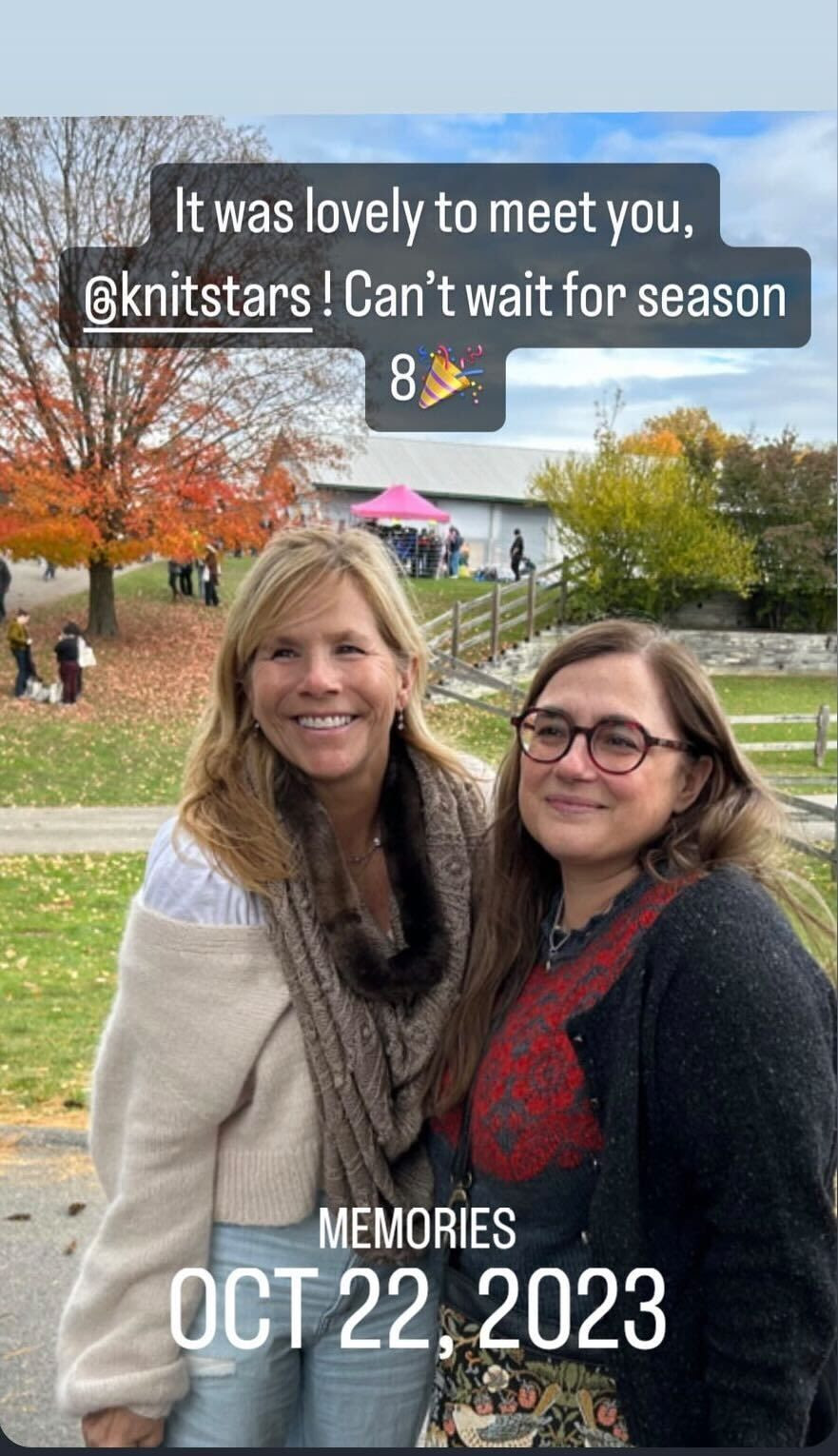 Yes, the donuts were amazing. But it's the people for me.
xoxo,
P.S. If you've been waiting for the right moment to gift yourself the joy, connection and community of a Knit Stars Season, click here to join us for Season 8. I promise you won't regret it.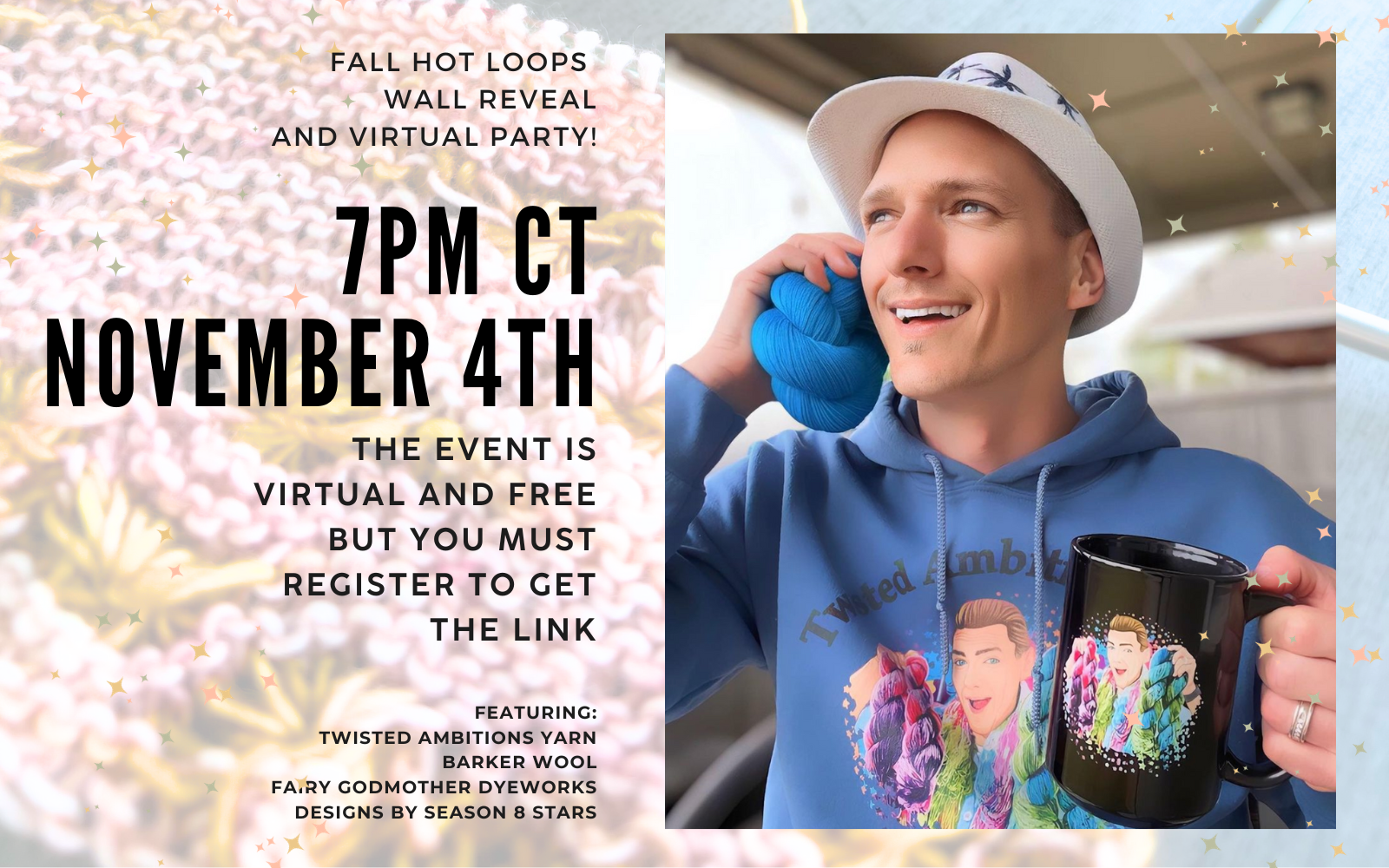 More than 800 people are already signed up. Will you be there?
Our 40th Hot Loops Wall Event will happen Saturday, November 4th starting at 7pm Central. This is our iconic event where we reveal an entire wall of curated projects and exclusive yarns. Our featured dyer will be Ross Taylor of Twisted Ambitions Yarn, who also happens to be a Season 8 Masterclass Star!
We'll also have special yarns from fellow Season 8 Star Dawn Barker of Barker Wool, and Season 8 Star Maker Fairy Godmother. And all of the designs will be gift-able patterns by our Season 8 Stars! 🤩
Click here to reserve your FREE virtual spot, and mark your calendar to join us!
Here are a couple sneaky-peeky pics from the upcoming Hot Loops Wall debut!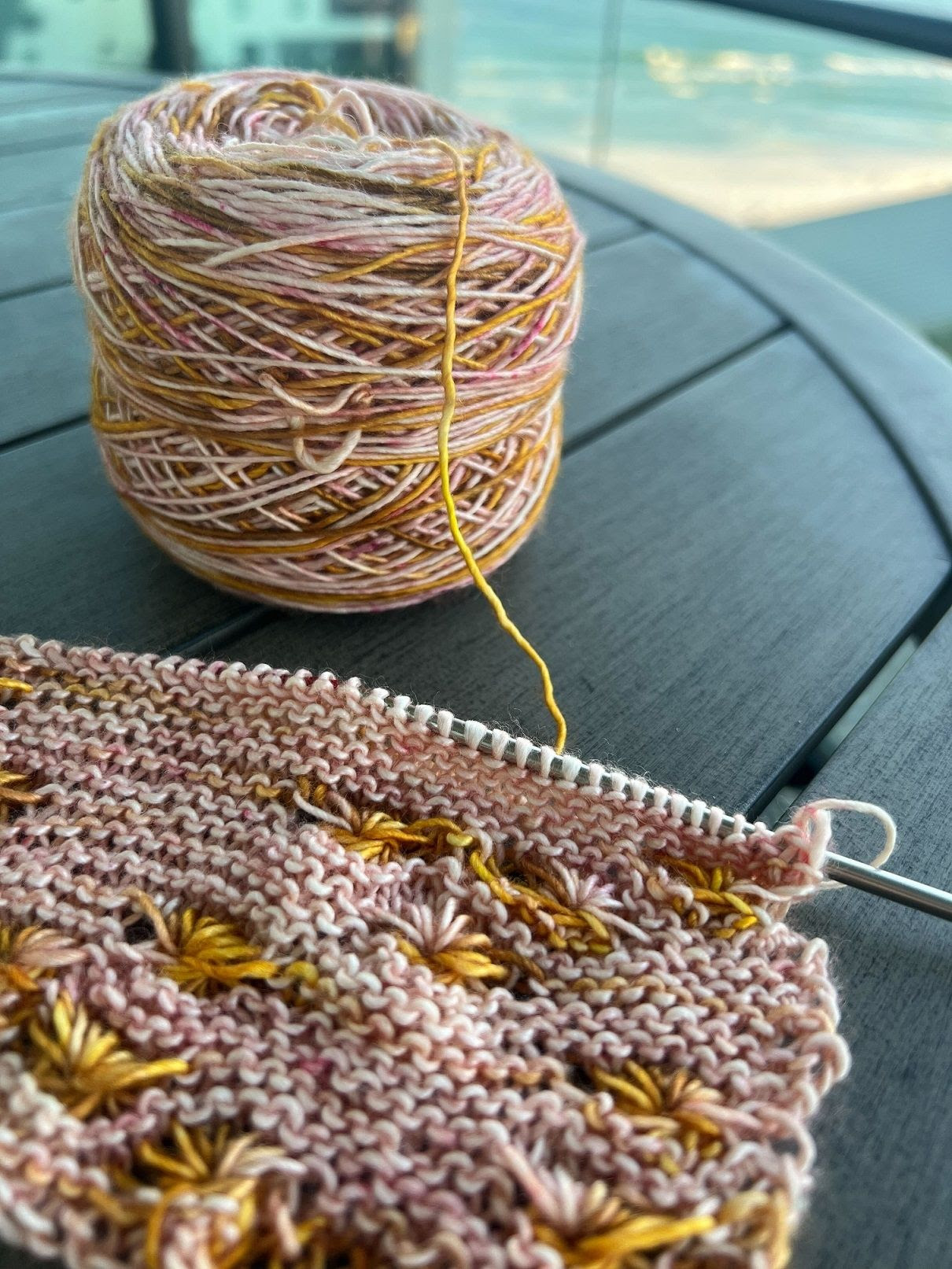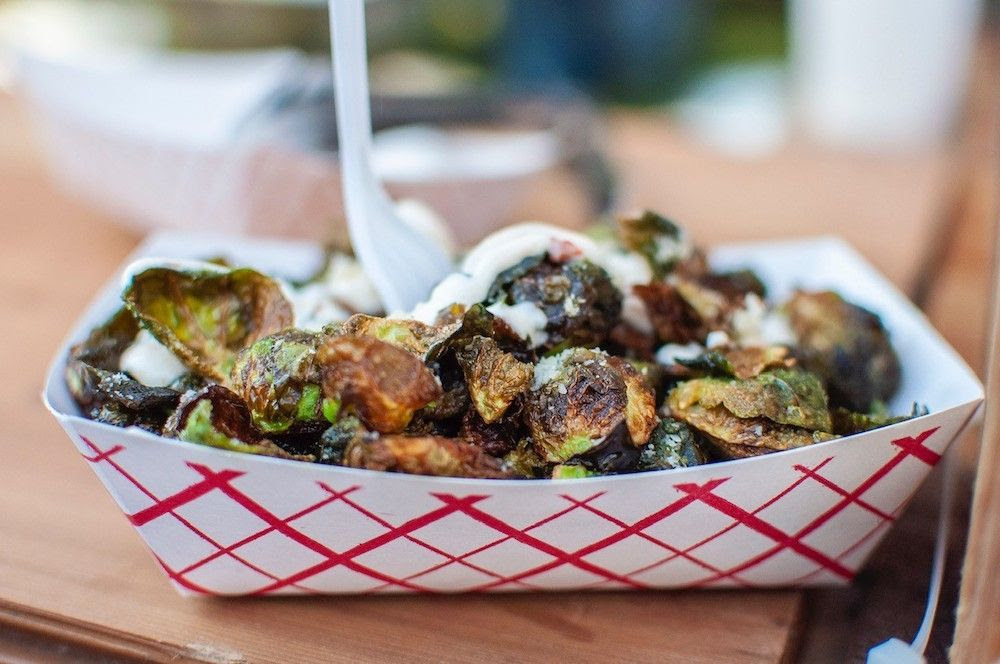 The number of Rhinebeck food vendors was 100% overwhelming. So I asked GG, besides the donuts, what's a must-eat? Two words, she said: Brussels sprouts. So we got in another line and waited…and OMG. The fried brussels with roasted aioli were absolutely to die for! I did some tracking down and the food truck is owned by a catering company called the Chopping Block (on Instagram @thebrusselsboys) but I couldn't find the well-guarded recipe. So I did some more sleuthing and found this one from Rachel Ray…I'll be trying it this week. If you try it, let me know what you think!
Air-Fried Brussels Sprouts with Garlic Aioli
Ingredients
2 heads garlic
¼ cup olive oil, divided
Salt and pepper, to taste
2 sprigs thyme, leaves stripped
2½ pounds Brussels sprouts, halved and trimmed
One 12-ounce jar vegan mayonnaise or mayonnaise
Juice of ½ lemon
Instructions
Preheat air fryer to 400˚F.
Trim about ⅓ from the tops of the heads of garlic, just exposing the tops of the garlic cloves. Place the garlic on a sheet of foil, then drizzle each head with about 1 tablespoon olive oil and season with salt, pepper and thyme leaves. Wrap the garlic, place in the air fryer and air-fry until the cloves are brown and soft, 20 to 25 minutes. Let cool and reserve.
Combine the Brussels sprouts in a large mixing bowl with the remaining olive oil and season with salt and pepper. Toss until the Brussels sprouts are evenly coated. Pour into the air fryer basket and place in the center of the air fryer. Air-fry the Brussels sprouts until browned and crisp, 18 to 22 minutes.
While the Brussels sprouts are cooking, add the vegan mayonnaise to the bowl of a food processor. Squeeze in the cooled roasted garlic cloves, add the lemon juice and season with salt and pepper. Pulse 10 to 12 times until combined.
Enjoy! And to get in even more of a Rhinebeck mood, why not do some sale yarn shopping while you're at it?
|
Corinne: "Hello?" Me: "Hi Corinne! Am I pronouncing ...
Read More

→
|
Corinne: "Hello?" Me: "Hi Corinne! Am I pronouncing ...
Read More

→