🧶 Presenting…your new Hot Loops Wall!
"Chase your dreams and never give up! Be your true goofy, authentic self, imperfections and all, because our lives are too short and this life is filled with perfect imperfections."
These are the wise words of Ross Taylor, the featured dyer of the new Fall Hot Loops Wall.
Just a few short years ago, Ross decided he no longer wanted to be a mail carrier for the United States Postal Service, and shifted his focus to what gave him the most joy.
"That joy was dyeing yarn and sharing my art with the world," Ross said. "Something inside of me just clicked and all at once I started living my dream. And I came to the realization that I wanted to inspire people just like me to change their lives for the better.
"I slowly began transitioning from the mindset of career oriented to self-fulfilling prophecy."
We approached our 30th Hot Loops Wall in a really new way this year. It features work by ALL TEN of our Knit Stars Masterclass Season 8 Stars! There are designs from each designer, and custom yarn creations by Ross (@twistedambitionsyarn) as well as Dawn Barker (@barkerwool) and Meg (@fairygodmotherdyeworks) 💖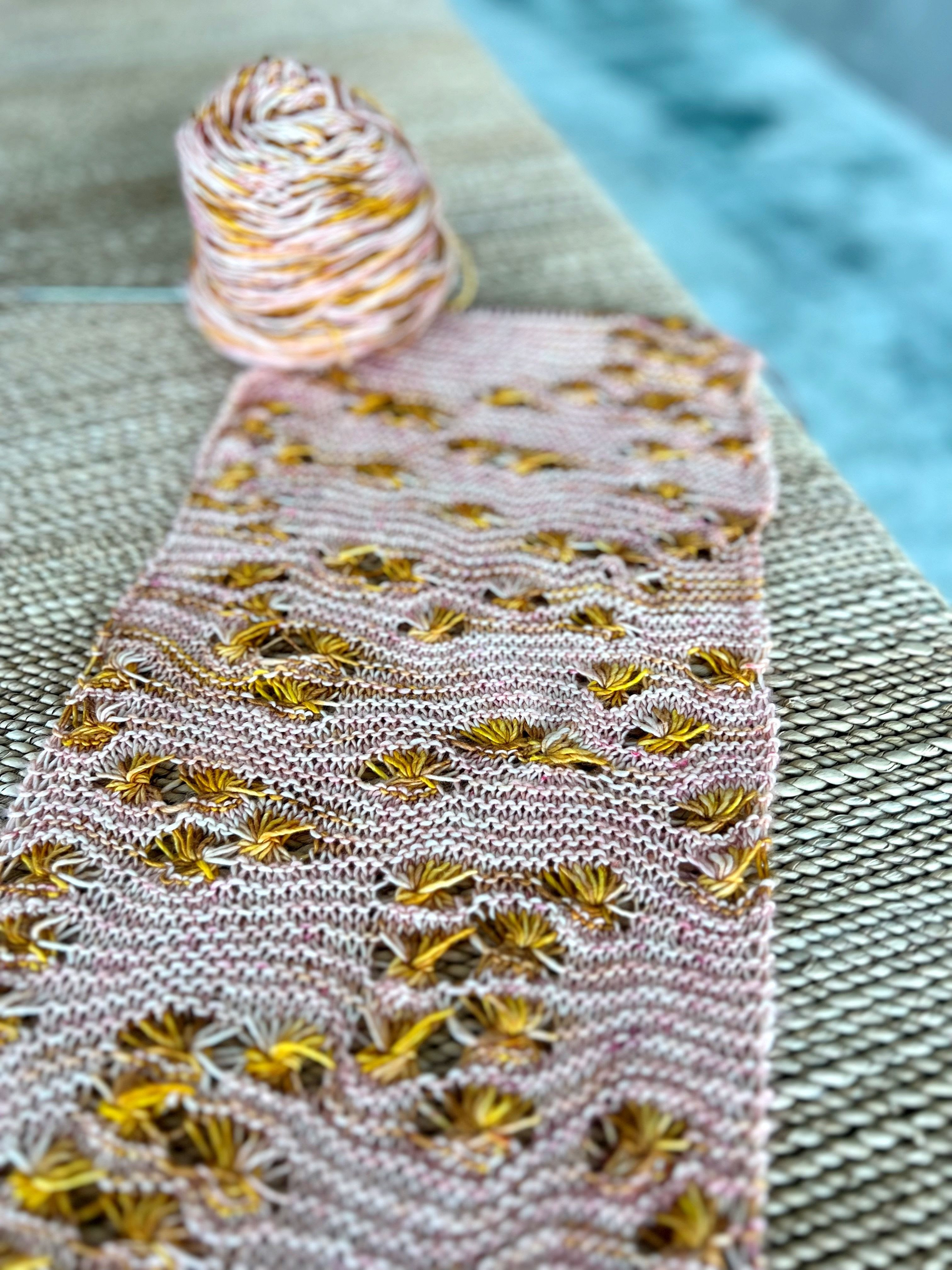 "I'm more than thrilled to see my fellow Season 8 Stars represented!" Ross said. "To see the colors worked up into their innovative and modern designs is the icing on the cake!"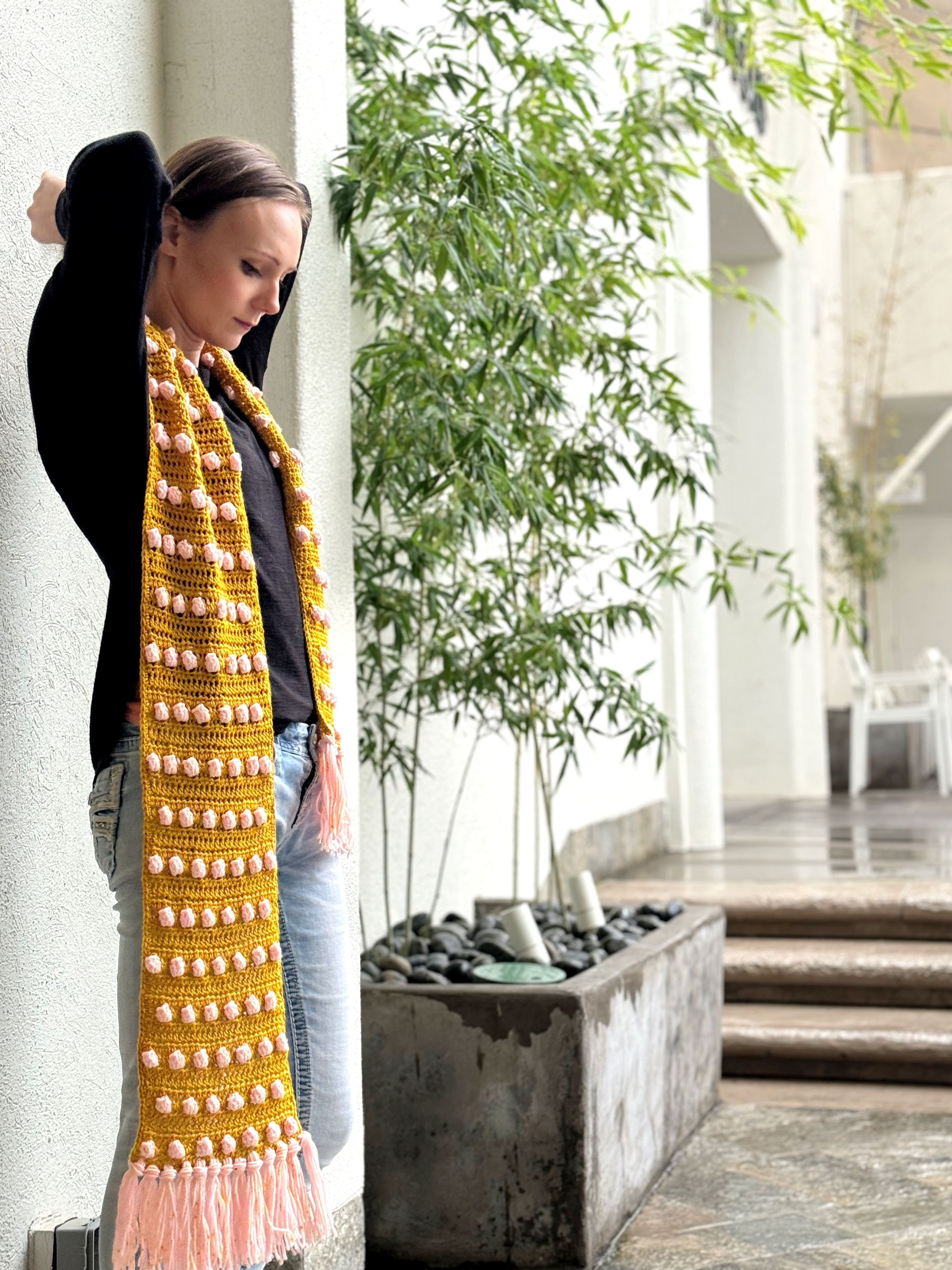 The focus of this wall is fun, gift-able projects that let you sample the yummy new colorways without too much commitment.
We went with the gift theme because the holidays will be here soon (!!!) and because, as Ross puts it, "Gifting a handmade piece that took time comes with a great sense of joy."
"Joy for sharing the slow process of creating something useful with your hands and also the joy you see when the recipient is so happy to have a part of what you create."
In another Hot Loops first, Ross himself helped photograph the models created by the Knit Stars team. He and Megan, from our team, had so much fun snapping photos – even on a cold, rainy Tulsa morning!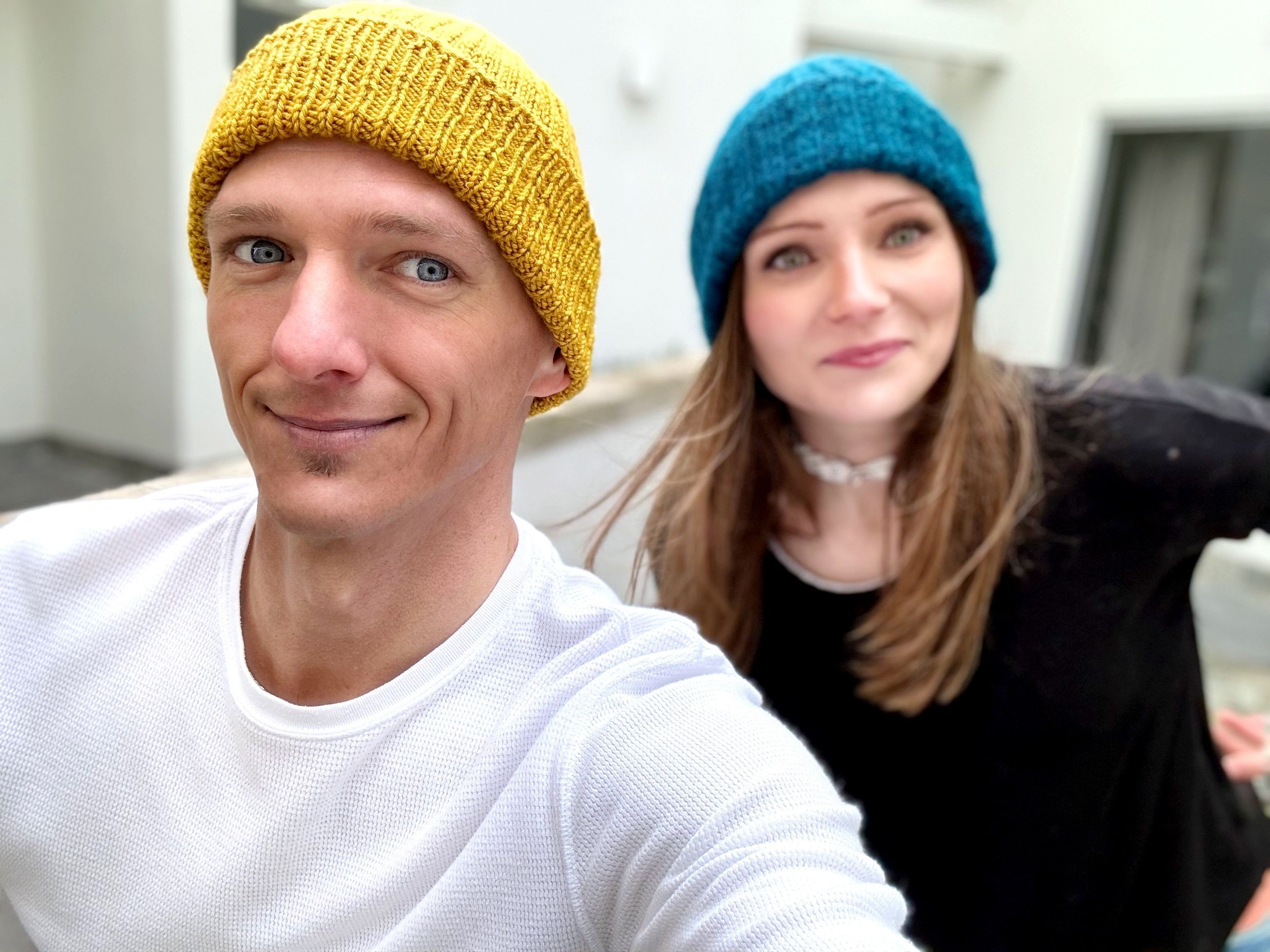 The cohesive color palette for the Wall began with Ross' inspiration…
"For this Fall's Hot Loops Wall I wanted the colors to be very wearable," Ross said. "I chose to go with a few fall colors mixed in with a cool, pastel, winter palette. I dyed colors in a cohesive fade with each color telling its own story of bliss."
"I'm also known for my bright, vibrant speckled colors so I couldn't resist adding my special touch of micro speckles throughout this collection," Ross added.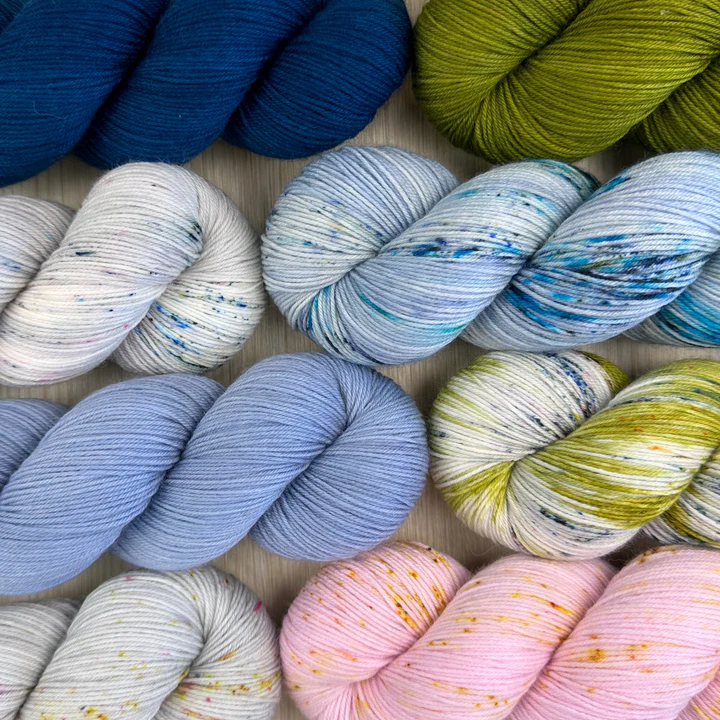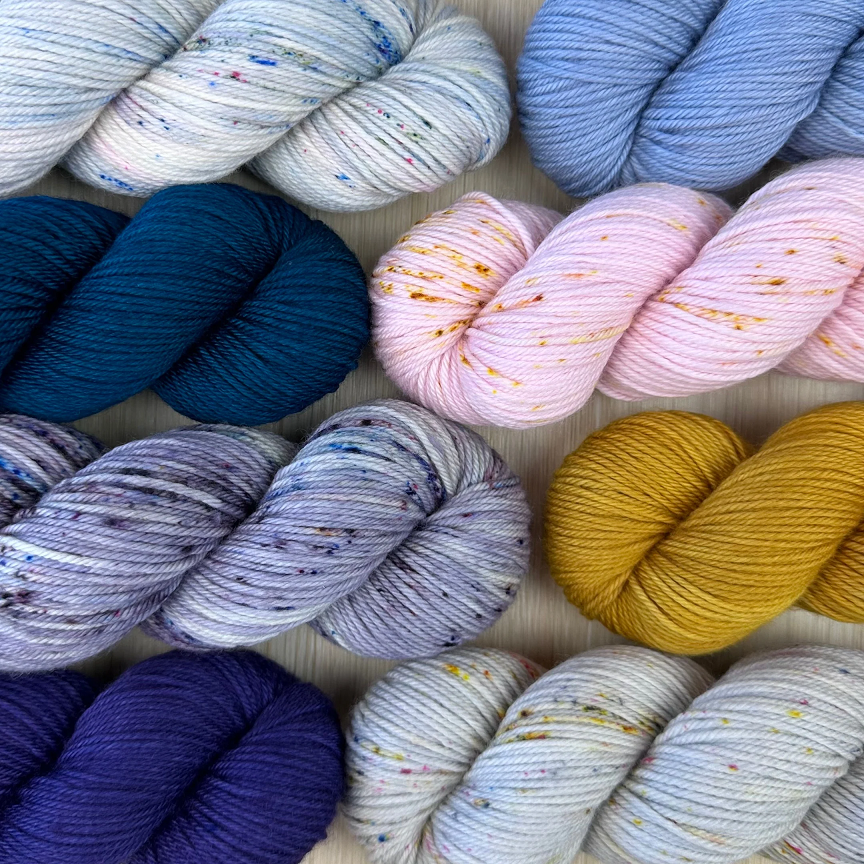 What began 30 walls ago as a way for busy people to "find a great project, fast"…
… has evolved into a celebration of curation, connecting makers with the people behind the yarns and patterns – showing how we are all intertwined in the joy of making. ❤️
Click here to shop the new Hot Loops collection.
(Note that any yarns that sold out in the initial debut last night are being offered on a dyed-to-order basis and will ship directly from Ross.)
And just in…Shelley announced during last night's event a sitewide sale – 25% off everything except the new Hot Loops Wall (and the usual exceptions like digital products, pre-orders and gift cards).
Click here to shop the rest of the site (including needles!) and use coupon code SURPRISE25 – it's good now through November 15th. Happy shopping!
In honor of our 30th Hot Loops Wall…here comes a super-simple, 30-minute weeknight meal courtesy of Half-Baked Harvest!
30-Minute Coconut Curry Noodle Soup
Ingredients
2 tablespoons extra-virgin olive oil
1 tablespoon fresh chopped ginger
1 shallot, chopped
1/4 cup Thai red curry paste
2 cans (14 ounces) full-fat coconut milk
2-3 cups low-sodium broth
3 tablespoons fish sauce (or use soy sauce)
3 tablespoons creamy peanut butter
1 bunch broccolini (or 3 cups spinach)
1/4 cup fresh cilantro or Thai basil, chopped
8 ounces egg or rice noodles
limes and peanuts, for serving
CHILI CRISP CHICKPEAS
1 can (14 ounces) chickpeas, drained, plus patted dry
1/4 cup tamari/soy sauce
1 tablespoon pure maple syrup
1/2 cup flaked unsweetened coconut
3 tablespoons sesame seeds
1/4 cup chili oil
Instructions
To make the chickpeas. Preheat oven to 425° F.
On a baking sheet, toss the chickpeas with olive oil, tamari, maple syrup, and pepper. Bake for 15 minutes. Add the coconut and sesame seeds, toss and bake 5-10 minutes, until extra crisp. Remove and toss with chili oil.
To make the soup. In a large pot, set over medium heat, cook the olive oil with the shallots, ginger, and red curry paste. Cook until fragrant, about 2 minutes. Stir in the coconut milk, broth, fish sauce, peanut butter, and a pinch of black pepper. Simmer over medium heat, 5-8 minutes. Stir in the broccoli or spinach, and the cilantro.
Meanwhile, cook the noodles according to package directions.
Divide the noodles between bowls and ladle the soup over. Top each bowl with chickpeas, limes, and herbs.
|
Corinne: "Hello?" Me: "Hi Corinne! Am I pronouncing ...
Read More

→
|
Corinne: "Hello?" Me: "Hi Corinne! Am I pronouncing ...
Read More

→